Breadwinner Cafe: Every Cyclist's Dream Cafe
Posted on: March 27th, 2018
"This is a place for us to build bikes, and a place for you to gather. We hope that you will start and end your rides here, stop by on your commute, or just swing by to hang out."
– Tony Pereira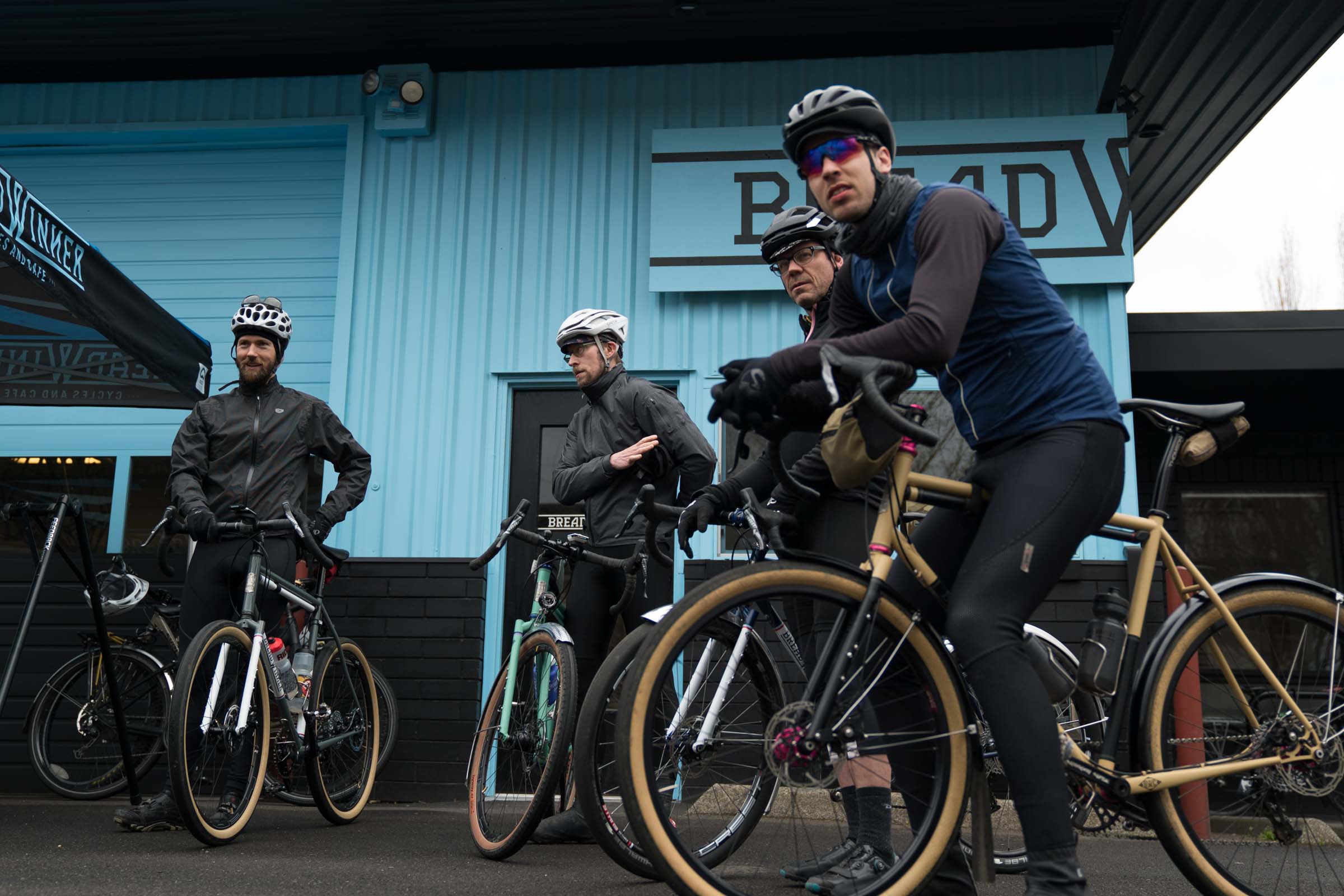 From its inception, Breadwinner Cycles has been about the community of cyclists
that inspires us to make the best bikes in the world. For our first five years we had our heads down, working in our garages to get Breadwinner off the ground. With the opening of the Breadwinner Cafe, we welcome that community to join us.

The cafe is the new landmark destination for people in Portland who love bicycles. Centrally located near the east head of the Broadway bridge, it is easily accessible and equally on the way to downtown and the incredible cycling in and around Portland's west hills.
With coffee from one of the city's best roasters, Water Avenue, pastries from nearby Fleur de Lis Bakery, Bowery New York-style bagels and a menu created by veteran chef John Pettitt, we can fuel your day at the office or hours in the saddle. John's "make it in-house and make it fresh" mentality are in line with the ethos of Breadwinner Cycles. An example of our rotating menu is attached below.
We look forward to the Breadwinner Cafe being a central hub of the cycling community in Portland. Since opening in December, we've hosted a number of team and group rides, screened numerous cycling events, done shop demonstrations, and hosted customers for fit sessions and interviews. We look forward to continuing to bring people together and share the love of custom steel bicycles AND coffee.
Breadwinner Cycles & Breadwinner Cafe
2323 N. Williams Ave. Portland, Or 97227
Contact us here.
---