Ink and Iron: Stumptown Printers
Posted on: April 9th, 2018
Stumptown Printers was started by friends who wanted to honor the traditions of the golden age of print.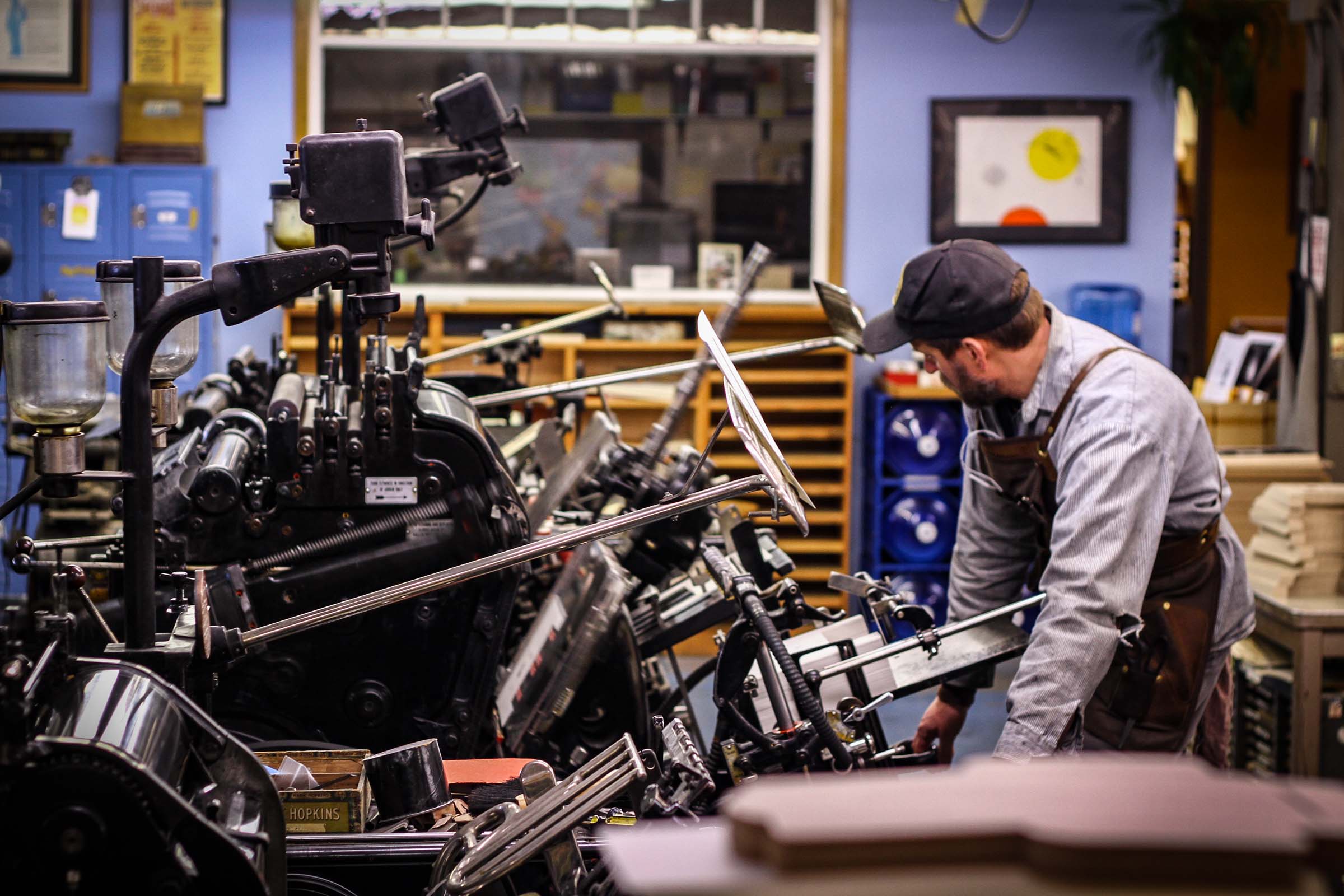 We love the work of Stumptown Printers. Their shop is filled with old iron machines, a clutter of tooling, type, scraps, and chest high stacks of prints. The feeling of their paper, the rich colors and clean designs that pair well with offset lithography or letterpress printing, have a warm quality that feels familiar, looks clean and takes time to produce. They are old school printers who have found a way for traditional printing methods to prevail in a world of Xerox machines, digital downloads and photo-realistic designs. 
The shop is run by three friends, Eric Bagdonas, Brian Bagdonas and Erica Gilbert. They started in a 500sq foot corner of a warehouse in SE Portland in 1999. Their small craft-oriented business fit in well in Portland. They were exploring a more democratic and sustainable business and wanted to put their little pieces of history out into the world. Creating and contributing to art was an integral part of their business.
Through the years their clientele has evolved to support independent musicians and record labels. Primarily using traditional offset lithography and letterpress printing, they have a tactile approach to printing that is often hands-on with the clients.
The shop is an assemblage of old and older. Modern machines have no place here. Much like the production shop at Breadwinner Cycles, the heavy machines, some weighing over a ton, are positioned into rows across from tall workbenches. Projects are created by engaging all of the senses. The machines whistle, clunk, spin, and wave as the paper is moved and imprinted. As they work, they occasionally pick up a print to inspect with a loupe. Registration and saturation have to be carefully maintained from print to print and project to project. If something isn't right, adjustments are made with dials, not a computer screen. It's as hands-on as it gets.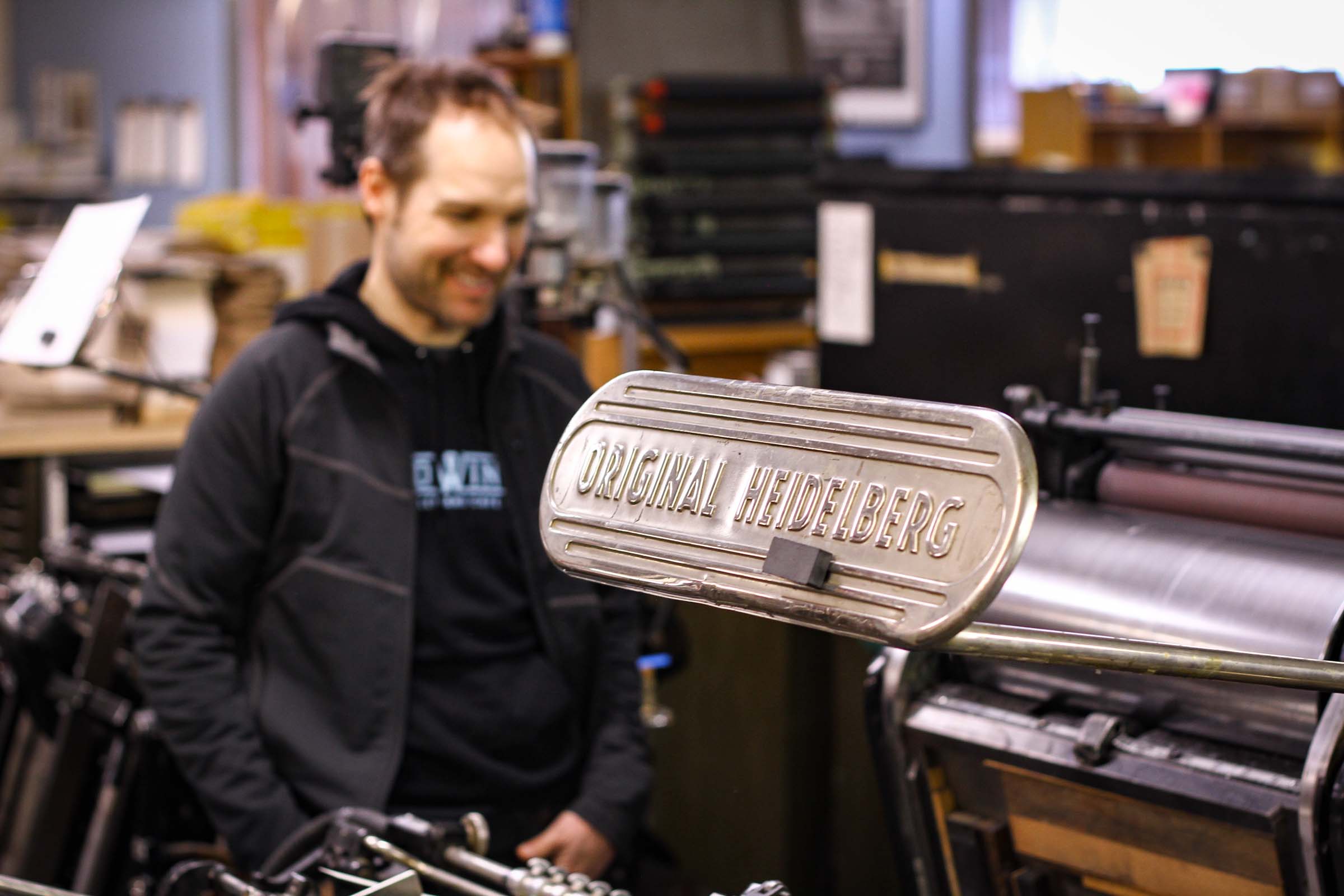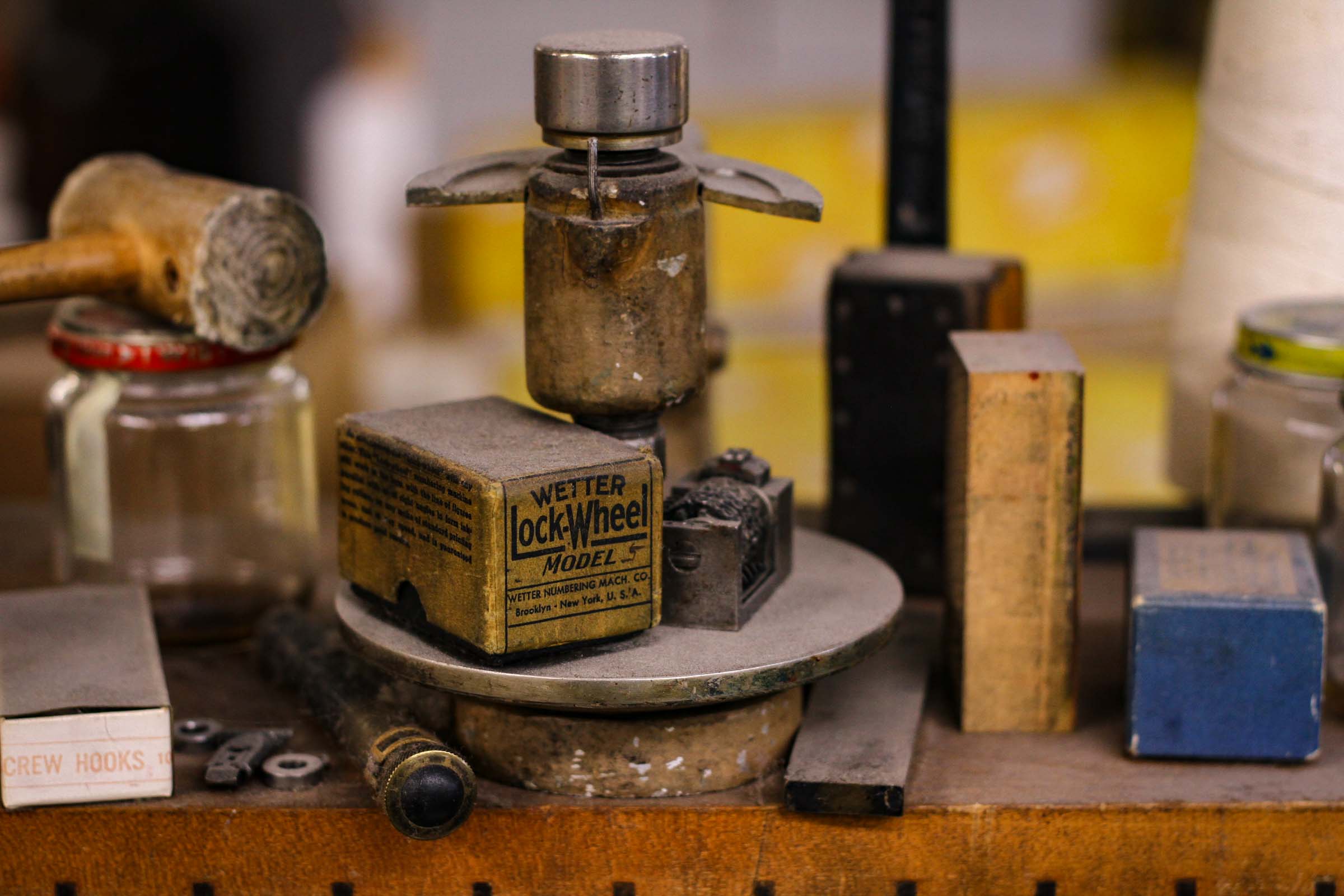 Stumptown Printers has printed the event poster for Filmed by Bike for the past 16 years. The assemblage of posters is on display in the Breadwinner Cafe through April. Filmed by Bike is on May 4-6th at the Hollywood Theater in Portland Oregon. www.filmedbybike.org/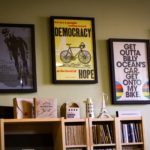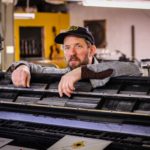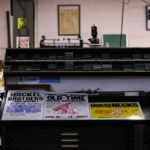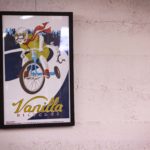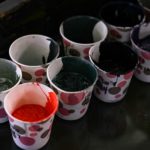 ---
Tags:
builtinportland
,
Custom bicycle
,
handmade
,
letterpress
,
lithography
,
loveportland
,
madeinoregon
,
madeinpdx
,
Makeinportland
,
stumptown
,
stumptown printers