W/// Sport Lolo
Posted on: April 19th, 2017
The W/// Sport Lolo is the ultimate riding machine.
Our award-winning, custom fit steel Lolo frame paired with Enve fork, thru-axles, disc brakes, optional Ritchey Solostreem bar/stem, and striking motorsport-inspired paint scheme–all with three special parts packages that will suit every discerning rider.
Order now before the opportunity to get the W/// Sport Lolo passes you by.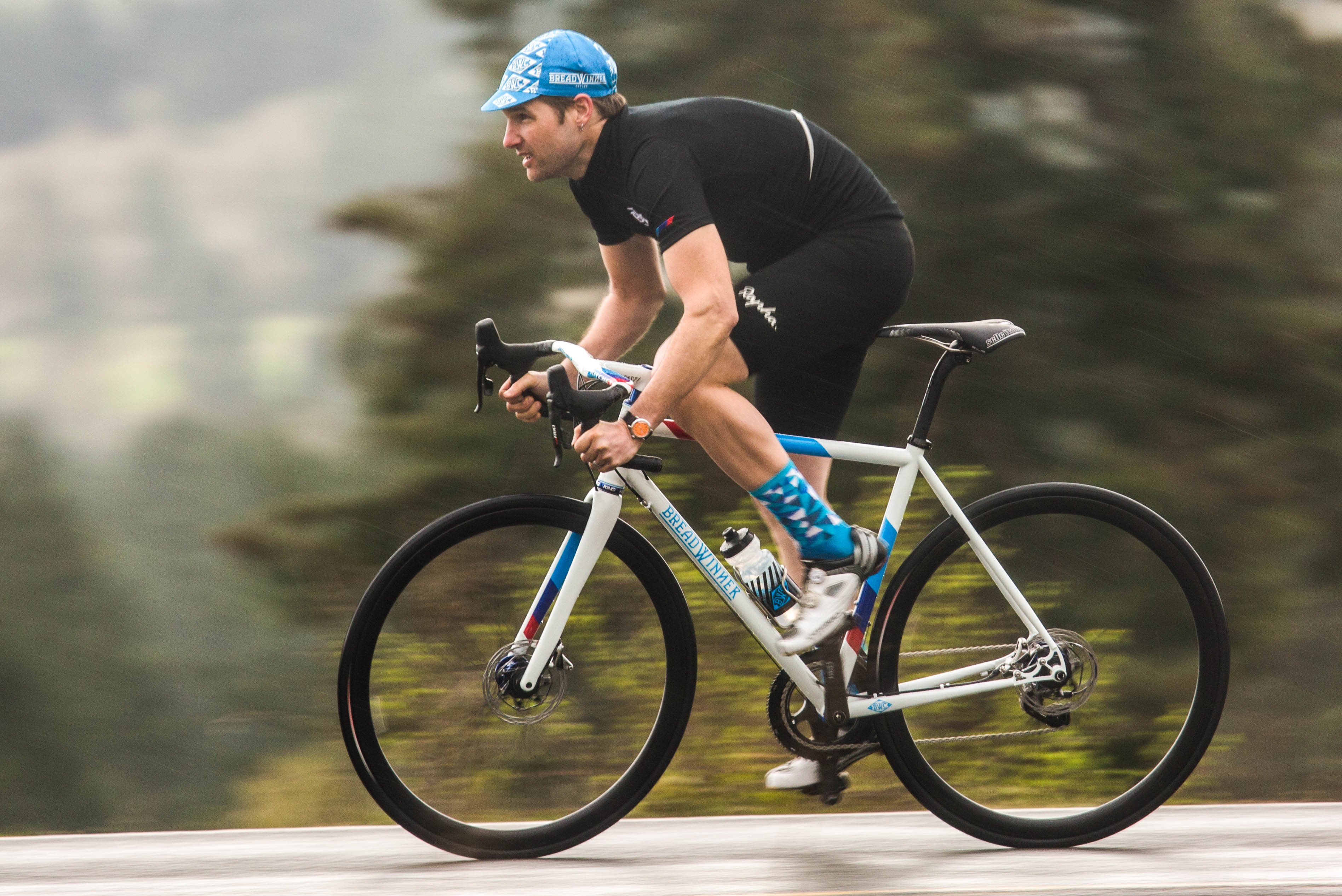 Now through May 5th, the limited edition thru axle Lolo is available with three SRAM gruppos to choose from, carbon wheel upgrades and the option of a custom painted Ritchey Solostreem bar/stem combo.
Mixing ultra-light and responsive Columbus Life tubing with decades of road racing and riding pedigree, the Lolo was made to dance up mountains and carve twisty descents. This smooth riding, light steel tubing is TIG welded with precision and fitted with an Enve carbon fork, resulting in a impeccable performance machine. A modern road bike in design and style, with sloping top tube and double oversize tubing, the Lolo is a fast and responsive road racer that flies and feels great all day long. 
Start the production process by placing a deposit. All orders include a made-to-order, thru-axle Breadwinner Lolo custom made to fit you and your riding style. We will order the materials right away and follow up immediately to start the discussion about fit and options. Your new bike will arrive in early August.
| Motorsport inspired paint | 3 parts packages | Special pricing |
| --- | --- | --- |
| This limited edition paint scheme is only available until May 5th. | We have selected 3 special component packages to suit your tastes | With custom sizing, limited edition paint and unbeatable parts the W/// Sport Lolo is a great value. |
Frame specs: 
• Columbus Spirit tubing
• Internal brake line *no extra charge
• Breadwinner Stainless Thru Axle Dropouts
• Paragon head tube with custom ring cut for embellishment
• Paragon Stainless barrel adjusters
• 27.2mm seat post
• ENVE Thru Axle Disc fork
• Limited edition "motorsport inspired" paint
• Custom fit *no extra charge
• English Thread BB shell
Parts specs: 
• SRAM Rival, Force and RED Gruppo options
• Chris King + Hed Belgium, Knight or ENVE hubs
• 3T, Thomson or ENVE Cockpit options
• Chris King Inset 7 Headset
• Custom Painted Ritchey Solostreem for +$350
Every Breadwinner bicycle is made to order with custom sizing.
We understand the importance of a bicycle fitting well. That's why we only offer an uncompromised experience when ordering a custom bicycle. Every customer works in person or remotely with Ira Ryan to design a bicycle that fits like a dream and will be a joy to ride for years to come.
Gruppos and options for all cyclists.
We have designed three of the ultimate packages to round out the W/// Sport package. Choose from either the Comp, Pro or Elite packages, featuring SRAM gruppos and complementary components. After placing your deposit, you will have the opportunity to make substitutions or upgrades. Want to upgrade the wheels? Sure, we can do that. Have a saddle that works really well with your body? Let us spec that instead of the SLR that's included. Our goal is for you to love the bike every day.
Order a W/// Sport Lolo and get a free Portland made wool blend jersey by ANTHM Collective.
Only available with the W/// Sport Lolo is the W/// Sport jersey by ANTHM Collective. Made in Portland, this wool blend jersey is made of the perfect ratio of wool and polyester. We emblazoned the the chest with our timeless BWC logo and the sleeve with the iconic blue blue red combination that pays homage to motorsports racing heritage.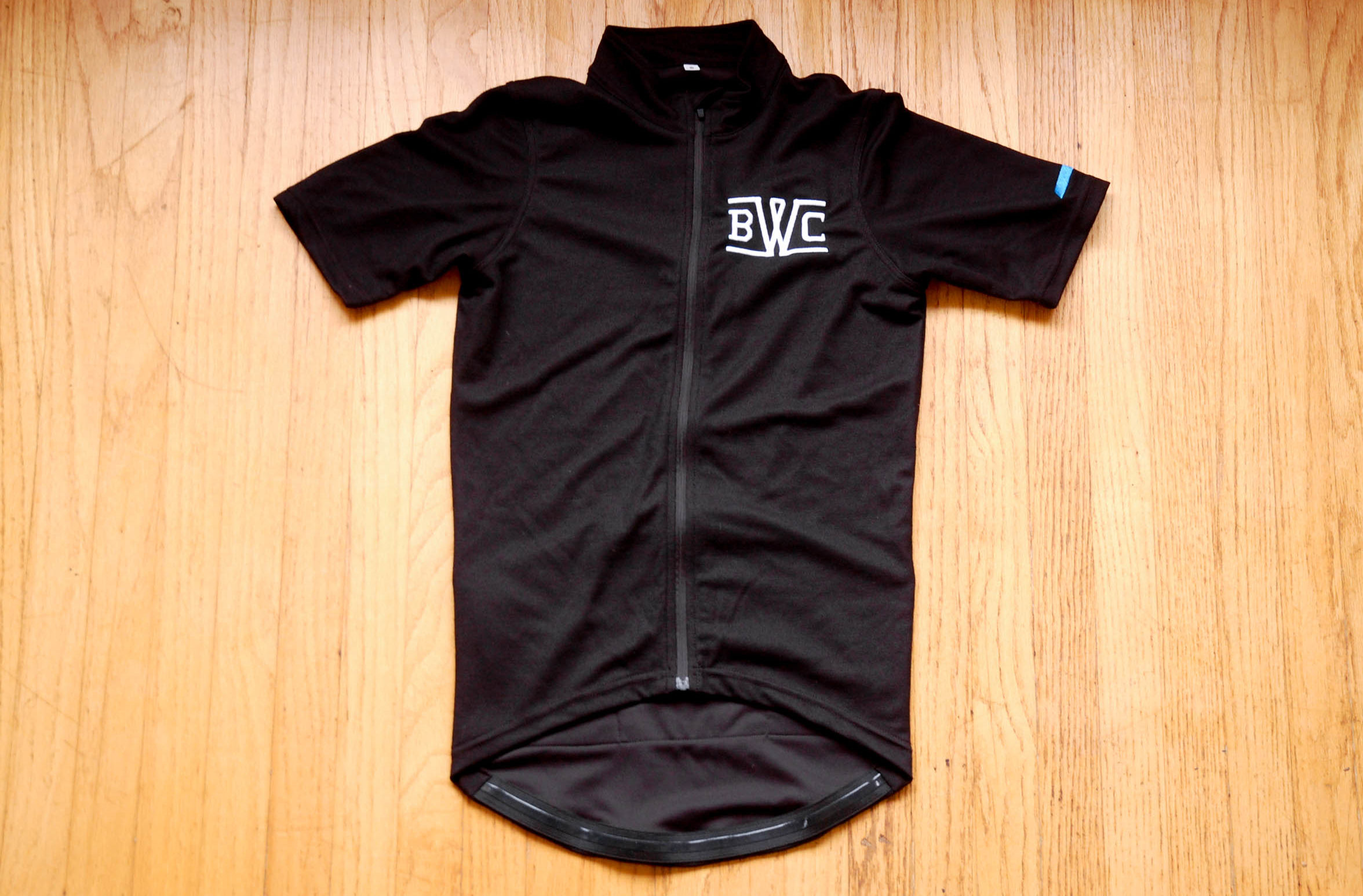 DETAILS
We have a passion for custom bicycles. From the time Ira Ryan and Tony Pereira built their first bicycles they have been honing their skills and refining the process of making the ultimate riding machines. The award-winning Breadwinner Lolo is the pinnacle of their craft. We prefer the traditional lines of round, straight tubes and the function of threaded bottom brackets along with a TIG and brazed construction.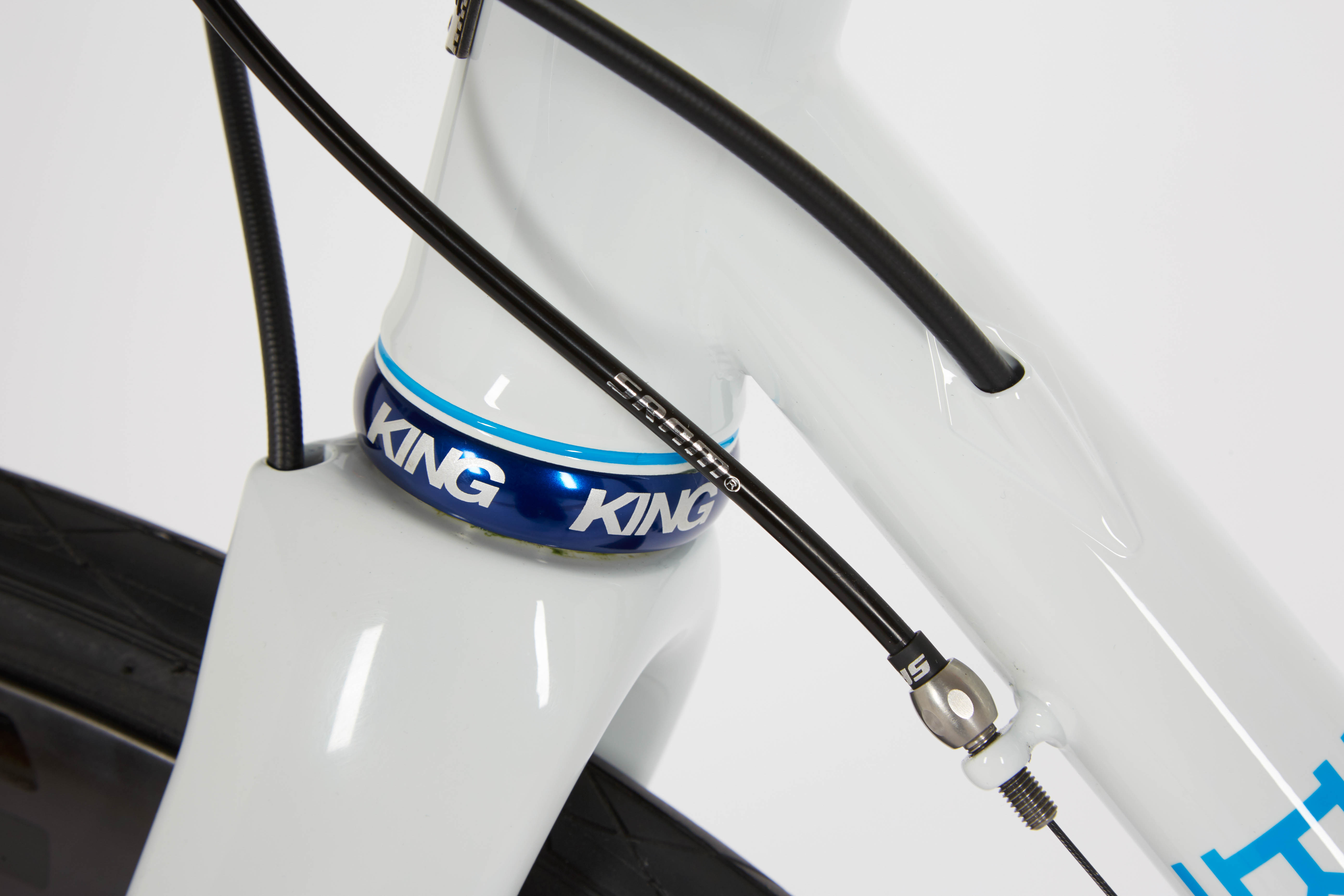 Ritchey Solostreem Handlebar
The W/// Sport looks best with a painted-to-match carbon handlebar stem combo. The design matches the frame perfectly and adds to the fast motorsports mystique of the race inspired Lolo. Add one to your order for $350.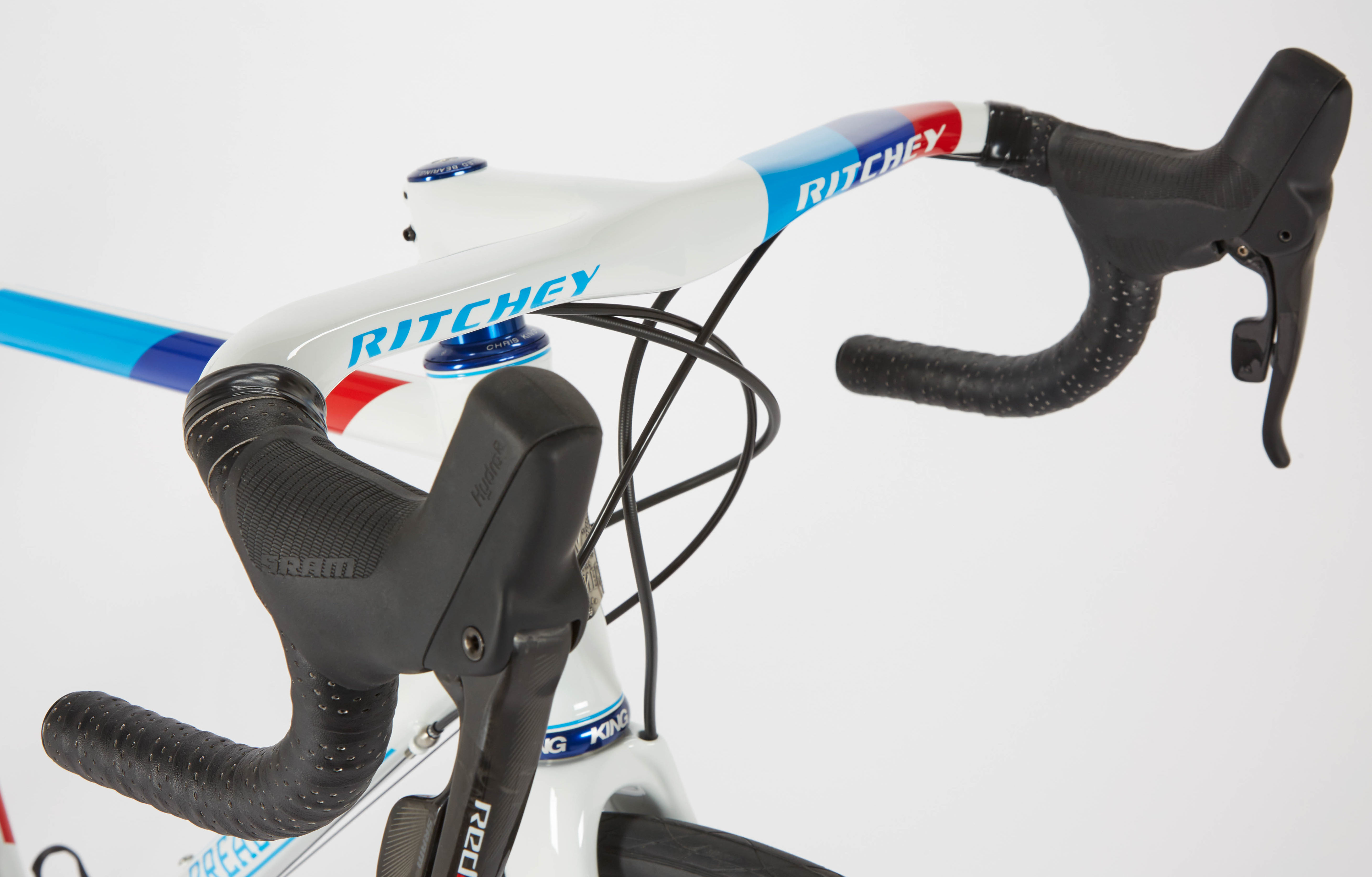 Have any questions? Email us at info@breadwinnercycles.com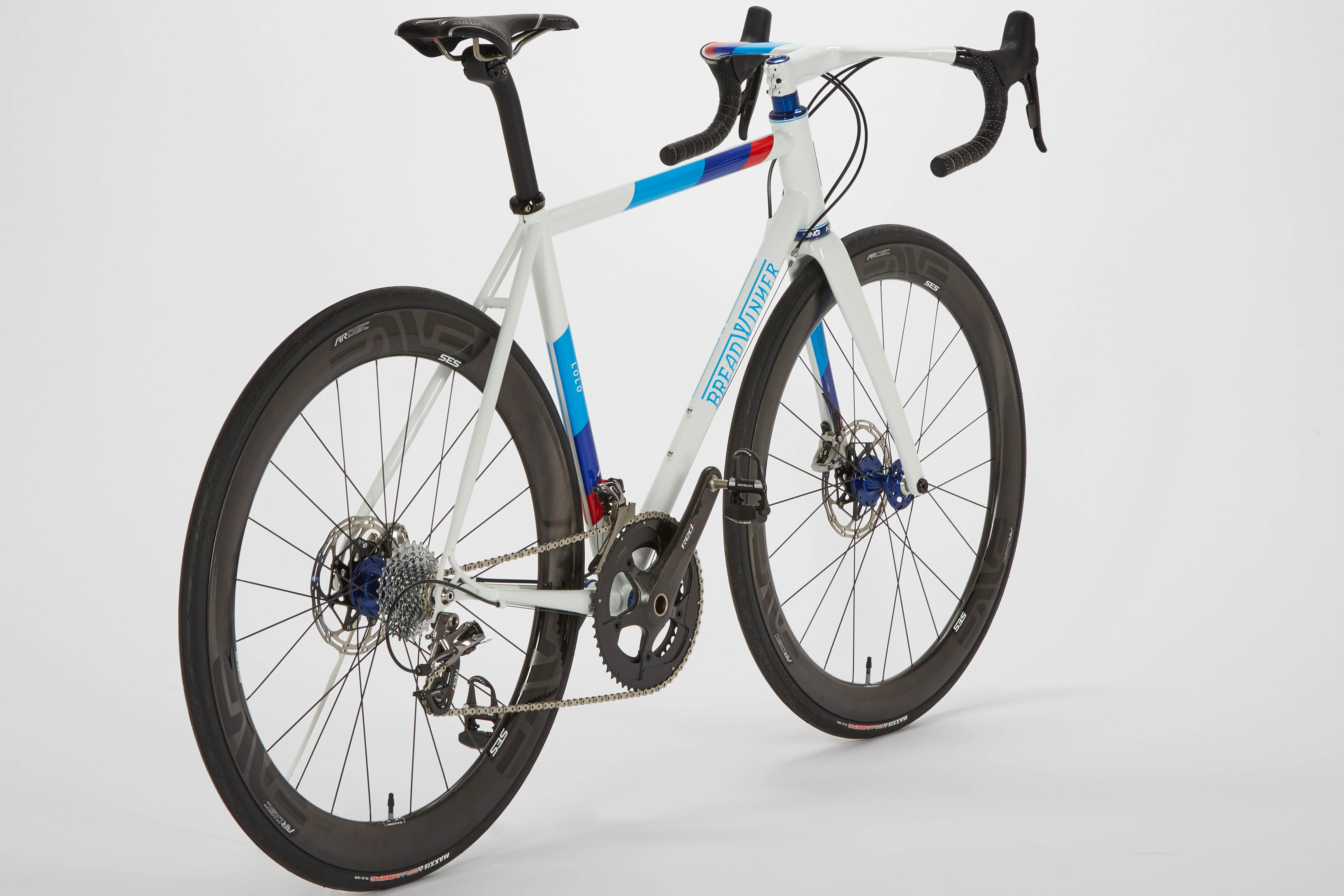 W/// Sport Comp
W/// Sport Pro
W/// Sport Elite
Lolo Thru Axle with Enve Fork
Lolo Thru Axle with Enve Fork
Lolo Thru Axle with Enve Fork
SRAM Rival 22 Gruppo
SRAM Force 22 Gruppo
SRAM Red Gruppo
SRAM CenterLineX 160mm Rotors
SRAM CenterLineX 160mm Rotors
SRAM CenterLineX 160mm Rotors
Fizik Arione Classic Saddle
Fizik Arione Classic Saddle
Selle Italia SLR Friction Free Saddle
Thomson Elite Seat Post
Thomson Elite Seat Post
ENVE Carbon Seat Post
3T Rotundo Pro Handlebar
Thomson Road Carbon Handlebar
ENVE Road Carbon Handlebar
Thomson X2 Stem
Thomson X2 Stem
ENVE Carbon Stem
Fizik Microtex Bar Tape
Fizik Microtex Bar Tape
Fizik Microtex Bar Tape
Chris King Inset 8 Headset
Chris King Inset 8 Headset
Chris King Inset 8 Headset
SRAM Team GXP Bottom Bracket
Chris King Threadfit 24 Bottom Bracket
Chris King Threadfit 24 Bottom Bracket
Chris King Alloy Ride Disc
(HED Belgium +/R45 Hubs) Wheelset
Knight Composites/Chris King R45 Wheelset
Chris King Carbon Race Climb
Disc (Enve 4.5 rims/R45 Hubs) Wheelset
Maxxis Columbiere Tires
Maxxis Columbiere Tires
Maxxis Columbiere Tires
*Custom Sizing
*Custom Sizing
*Custom Sizing
Comp $5,190
Pro $6,890
Elite $8,990
$2,595 Deposit
$3,445 Deposit
$4,495 Deposit
Place deposit
Place deposit
Place deposit
---