Relocation Update
Posted on: July 7th, 2017
We moved to a central location and we're opening a coffee shop.
Big changes are happening for Breadwinner Cycles in 2017. We started the year like the years prior making frames out of the owner's garages. Tony's workshop and Ira's workshop are only 12 blocks away from each other in the North Portland neighborhood of Arbor Lodge. Their sole employee worked mostly out of Ira's and handled everything post-paint, plus marketing. We had a well kitted pre-paint shop and a well kitted post-paint shop. Things were going smoothly but some internal communication was slow and we felt it was time to move everything under one roof to make us more profitable and sustainable when it comes to making bikes efficiently and paying our employees comfortably.
Enter opportunity at 2323 N. Williams Ave.
The 3000sq ft building is a bit more than we need for Breadwinner Cycles but it did foster Tony's dream of building the Breadwinner brand into something more than just bicycles. We solicited some help with the lease agreement and tenant improvements and in April decided to make the jump and sign the lease.
"We want to create a place where cyclists begin and end their rides, commuters stop before and after work, and cycling enthusiasts always feel welcome. We'll have espresso and brewed coffee from Water Ave, fresh pastries and bagels from local bakeries and delicious food that people want to take on their bike rides. With a window on to the shop floor, every day will offer a new peek at our beautiful bicycles as they are built. " — Tony Pereira
By mid-May we had packed up everything at Ira's and Tony's and moved all of production to the new building. Avoiding production delays was a top priority. By mid May we had started our first batch at the new location.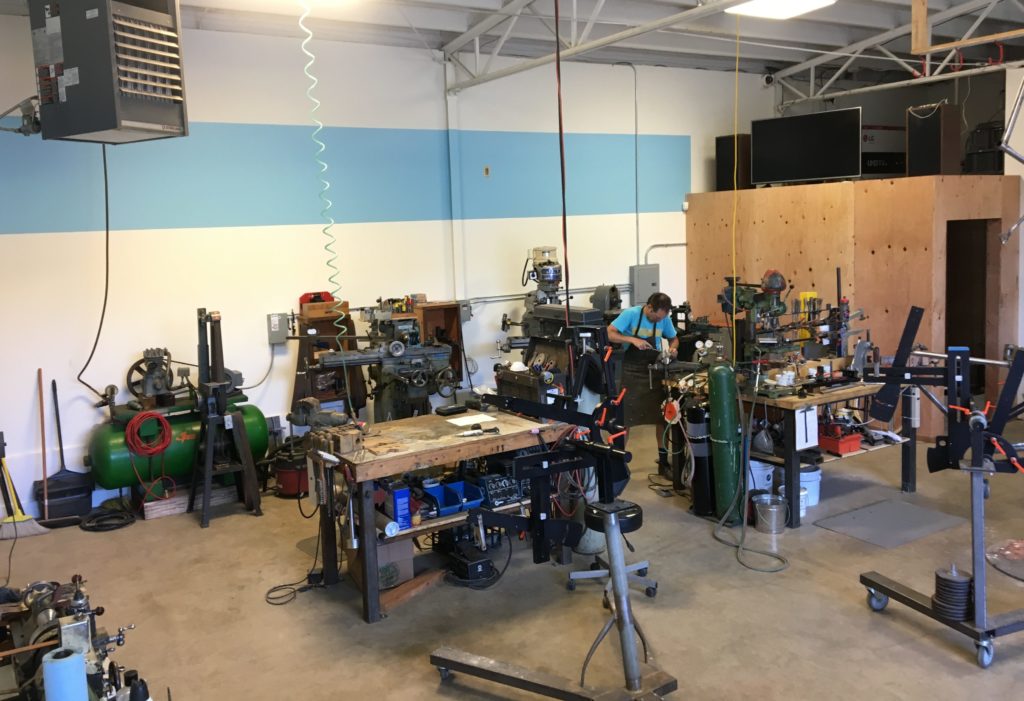 The first step was to move the machines in and start building work stations. We arranged the mills around the perimeter with prep and finishing stations in the center.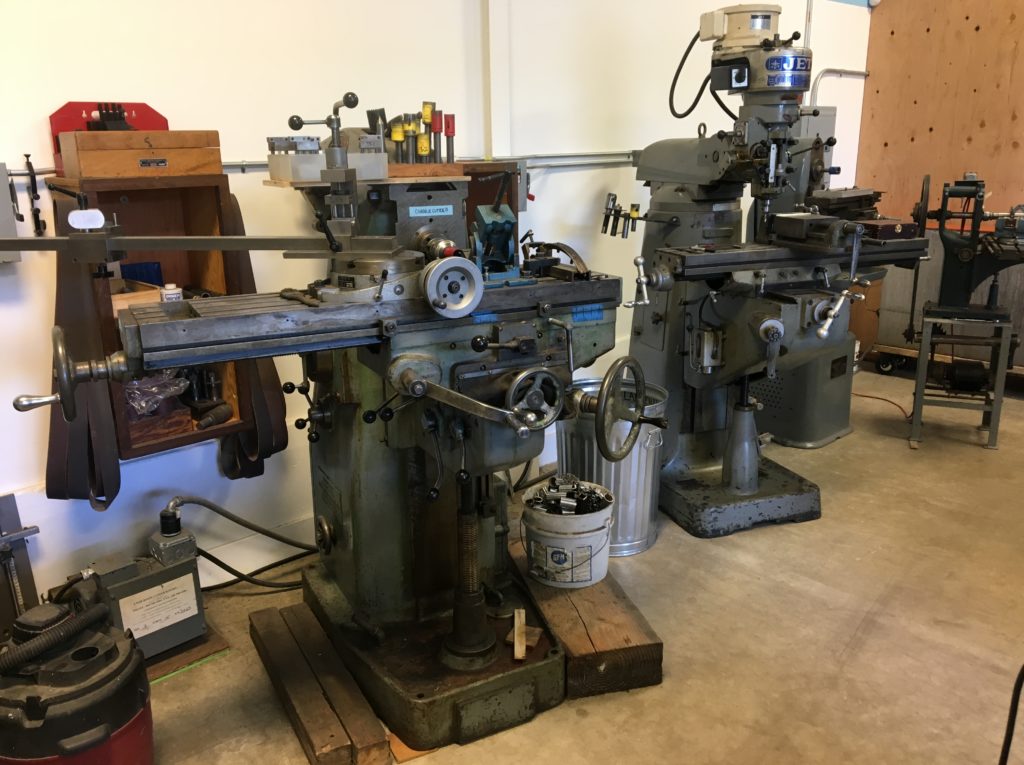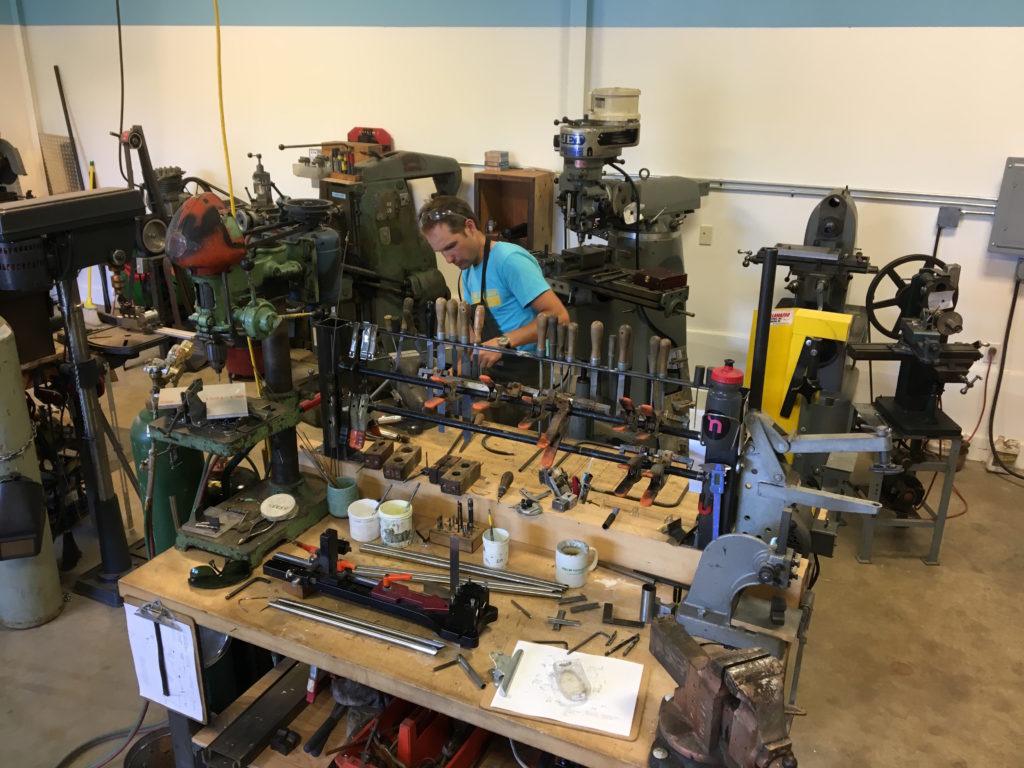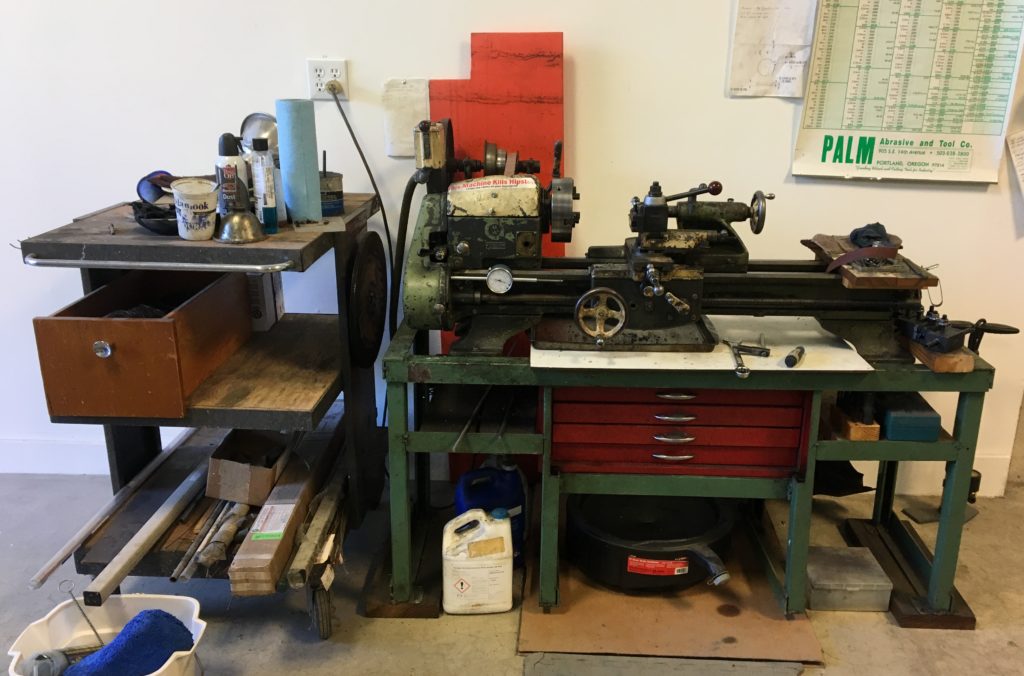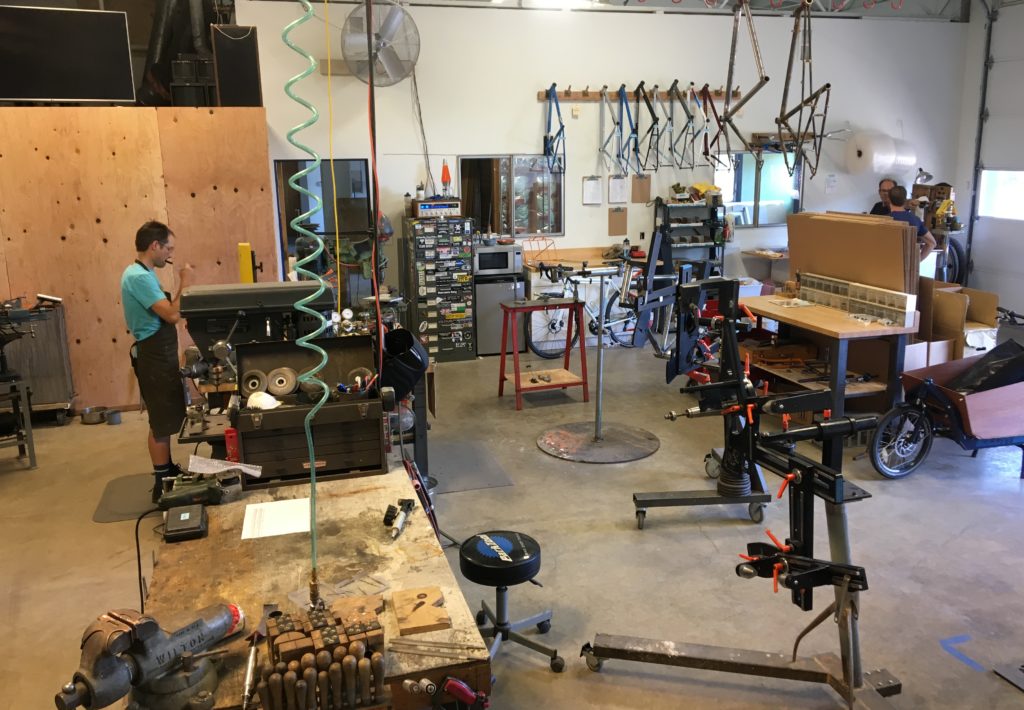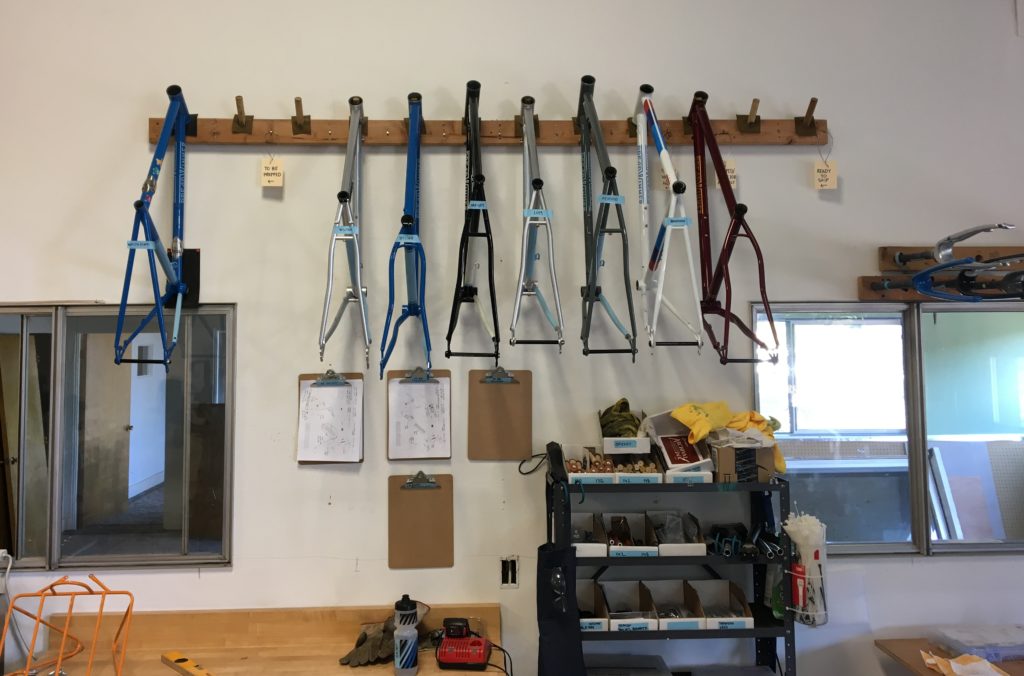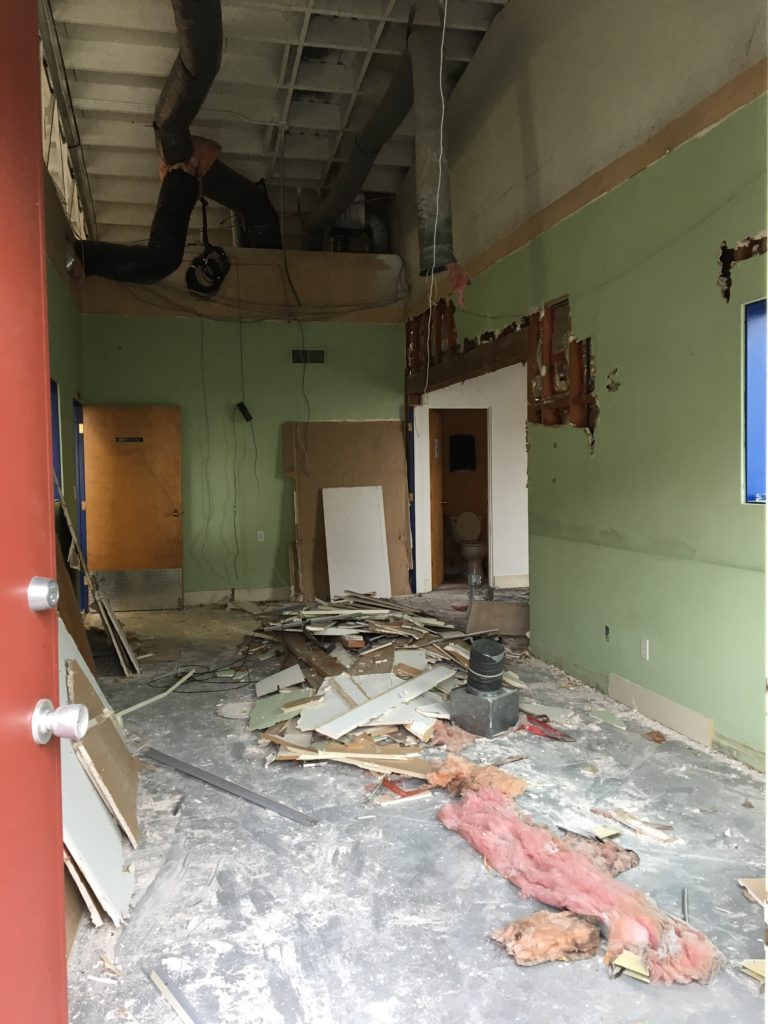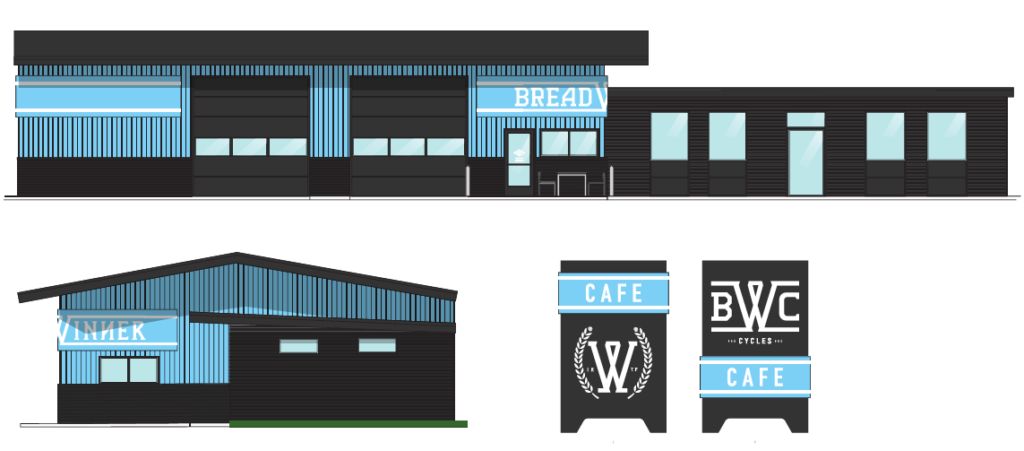 We know riding bikes has a lot to do with community. We aren't trying to say there isn't a lot to gain from personal achievements or clearing the head on a solo spin. What we can say is we are excited to build on the healthy cycling community in Portland. If you are in the neighborhood please stop by the new coffee shop and enjoy some delicious Water Ave Coffee. Look forward to jumping in on weekly group rides and checking out the shop through the glass. If you want a tour or would like to talk with Tony or Ira about bikes email us to make an appointment.
---
Tags:
breadwinner cafe
,
shop
,
shop life