The backdrop of the G-Road
Posted on: March 12th, 2018
Breadwinner co-founder Ira Ryan has been riding his bike on gravel roads all his life.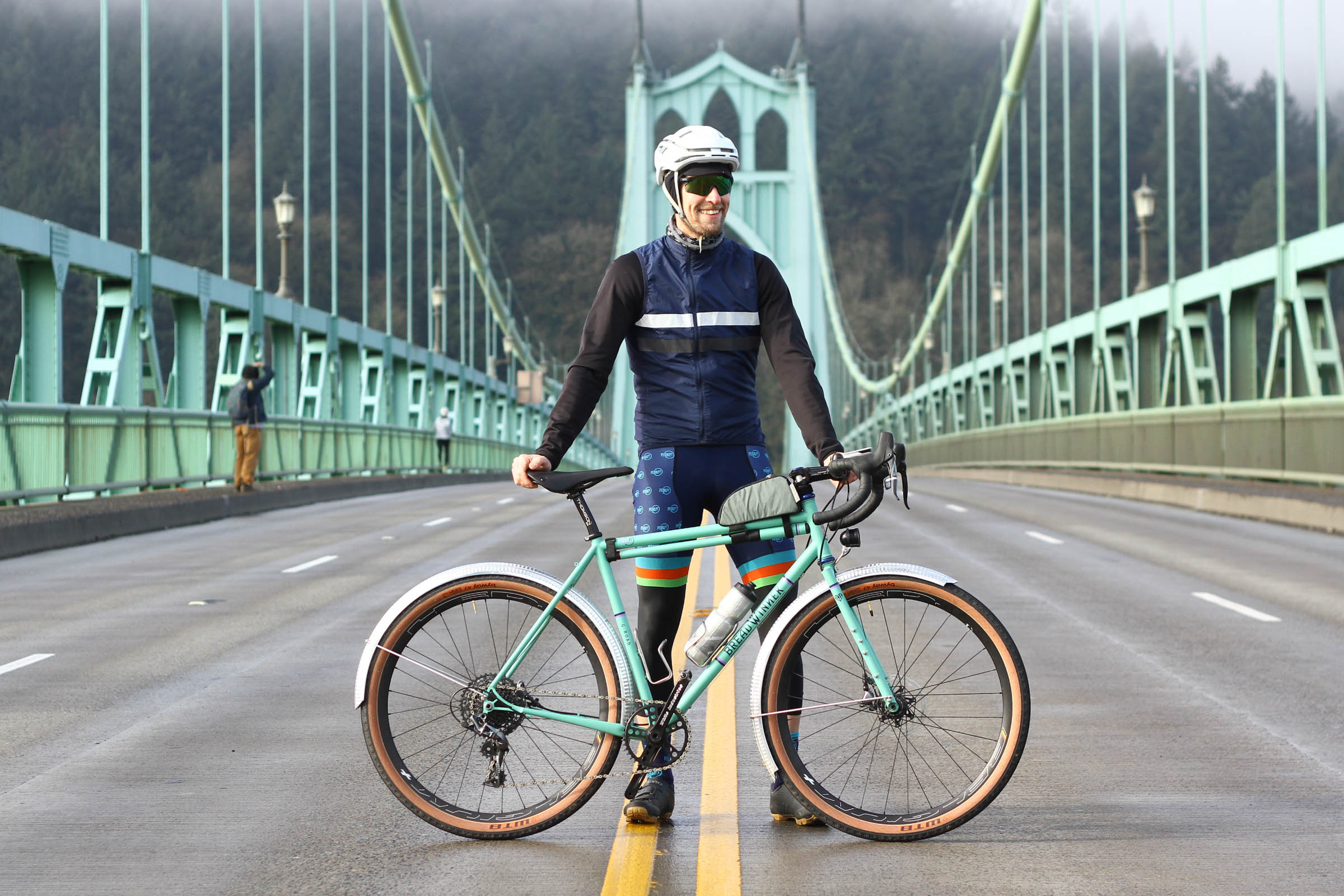 Versatility, comfort, and stability make the G-Road the perfect all day mixed terrain bike. Designed for 650B wheels, with clearance for high volume tires, an Igleheart segmented steel fork and options for custom braze-ons, the G-Road can be set up for all your adventures. Use 2.1" knobbies for off-road exploring, add frame bags and anything cages for a bikepacking trip, or slim it down with nothing but a few bottle cages and supple herringbone tread tires for a day of pavement or gravel riding. The G-Road is made for all day comfort no-matter what is in the road.
---
1. The prologue: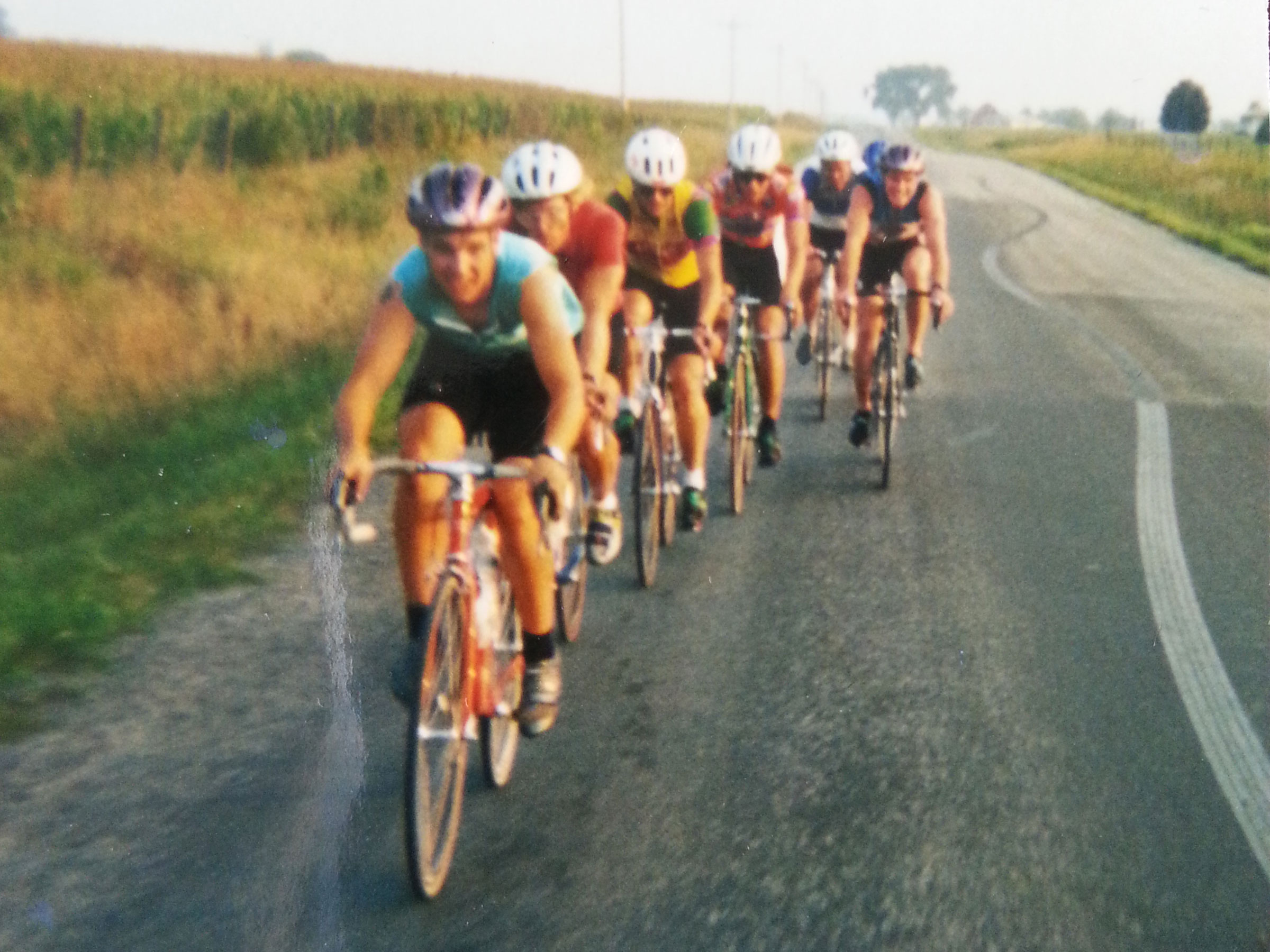 Ira has been riding his bike on gravel roads all his life. Growing up exploring rural Iowa on his bike, he cut his teeth during high school racing for a local shop. Fast forward to 2005 when he returned to race the epic 310 mile Trans Iowa gravel road race. He won the race that year, and again in 2007, on the first steel frame he built.
---
2. Convocation:
During 2009-2013 Tony and Ira were on the Rapha Continental team. Although the focus of their riding wasn't gravel specific, they often found themselves riding their handmade steel road bikes with 25C tires over miles of gravel roads. They were fast and they had a good time but it got them thinking there could be a better way to save energy and fly over pebbles and stones. 
---
3. Revelation:
In 2014, one year after Tony and Ira started Breadwinner Cycles, they began working on a new gravel bike. To vet the design, Ira pedalled the length of the Oregon outback route straight through the 360 mile route in only 28 hours. Ira, riding the new carbon fork-equipped B-Road, had only 35c Panaracer Pasela tires for the 75% dirt route. He packed light to meet his goal: go fast and be the first one to finish. He was in prime form to make quick work of the rugged terrain. His skill and fitness counted for a lot but he admits the riding became pretty squirrely at times.
---
4. Experimentation:
Since then, we've incorporated Chris Igleheart's renowned segmented steel forks for riders who liked the B-Road, but wanted even more versatility. The first was for Ira's brother, who wanted a bike he could commute on every day and also use for mulit-day bike tours. The Igleheart fork allowed him to add a front rack for city riding and low-riders for touring.
---
5. Evolution:
The second B-Road that was designed for an Igleheart fork was for a friend and fellow Portlander who loves long mixed-terrain rides. The bike was also the first B-Road with 650B wheels. The owner's plan is to ride Paris-Brest-Paris which necessitated a generator, front and rear lights, randonneuring rack, and Honjo fenders. The result is a randonneur-style bike with clean and well rounded aesthetics. The final design for the G-Road was close.
---
6. Illation:

The availability of more and more 650b tires further inspired us to evolve this into a new model. A road bike for mountain bikers; a mountain bike for roadies, the G-Road is rugged enough for singletrack riding, yet nimble enough for the paceline.
See details and how to order here.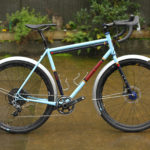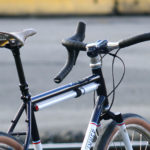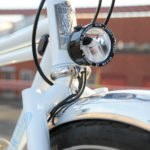 ---