Order an Additional Set of Sweet Sugar Wheels
Posted on: May 7th, 2019
Special Offer for Breadwinner Riders
Save 10-15% on your next Sugar Wheel Works wheelset. Sale runs May 7-21, 2019.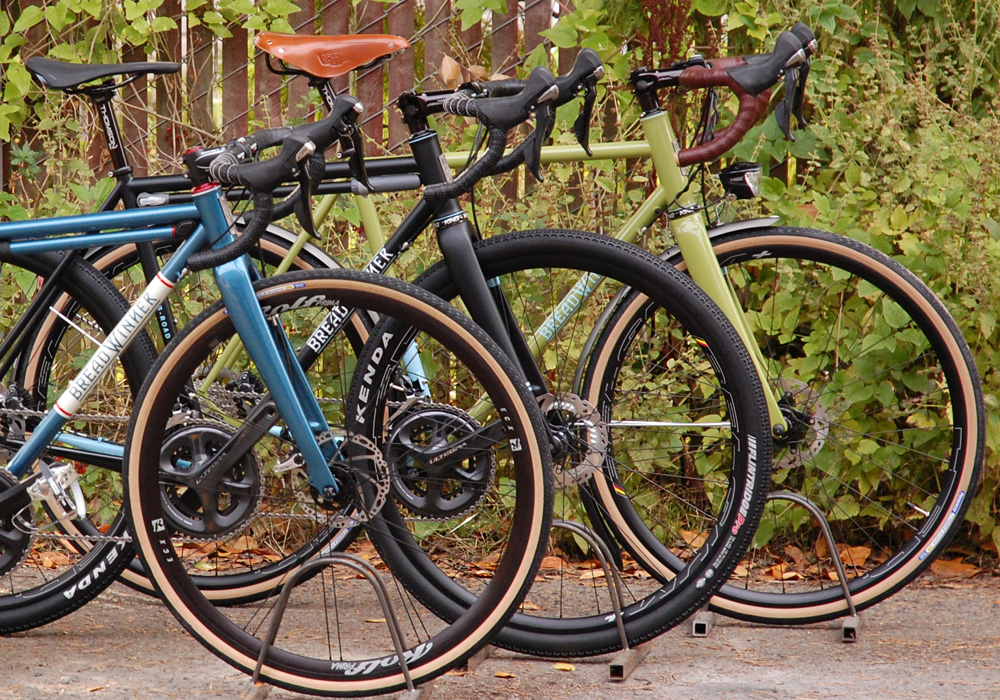 For a limited time we're offering all of our customers the chance to order an additional set of sweet Sugar Wheel Works wheels at a discounted price. Whether you want to upgrade to carbon or outfit your bike with a set of 650bs, the Sugar Wheel Works team can help you design your dream wheels.
Sale Details
* 10% off alloy rim wheelsets.
* 15% off carbon rim wheelsets.
* This offer is for existing Breadwinner customers who have purchased a bicycle directly from us.
* No retroactive. No refunds.
* Please allow 2-4 weeks for delivery.
* Order must be placed by May 21, 2019 at 6:15pm Pacific time.
Order Your Dream Wheels
To get your handbuilt wheel order started or to start talking dream wheels, please send us an email.
Handbuilt Wheels Are Better
We are so proud to now have the Sugar Wheel Works brand under the Breadwinner Cycles umbrella. We are stronger together.
Since we first started our business, nearly every Breadwinner bike has gone out the door with a set of handbuilt wheels from Sugar Wheel Works. Maybe you already know this, or maybe you were so distracted by your shiny new bike you didn't even realize those fine hoops were made by Sugar.
But that overall ride feel? Those wheels have certainly made a difference for you. Handbuilt wheels are better.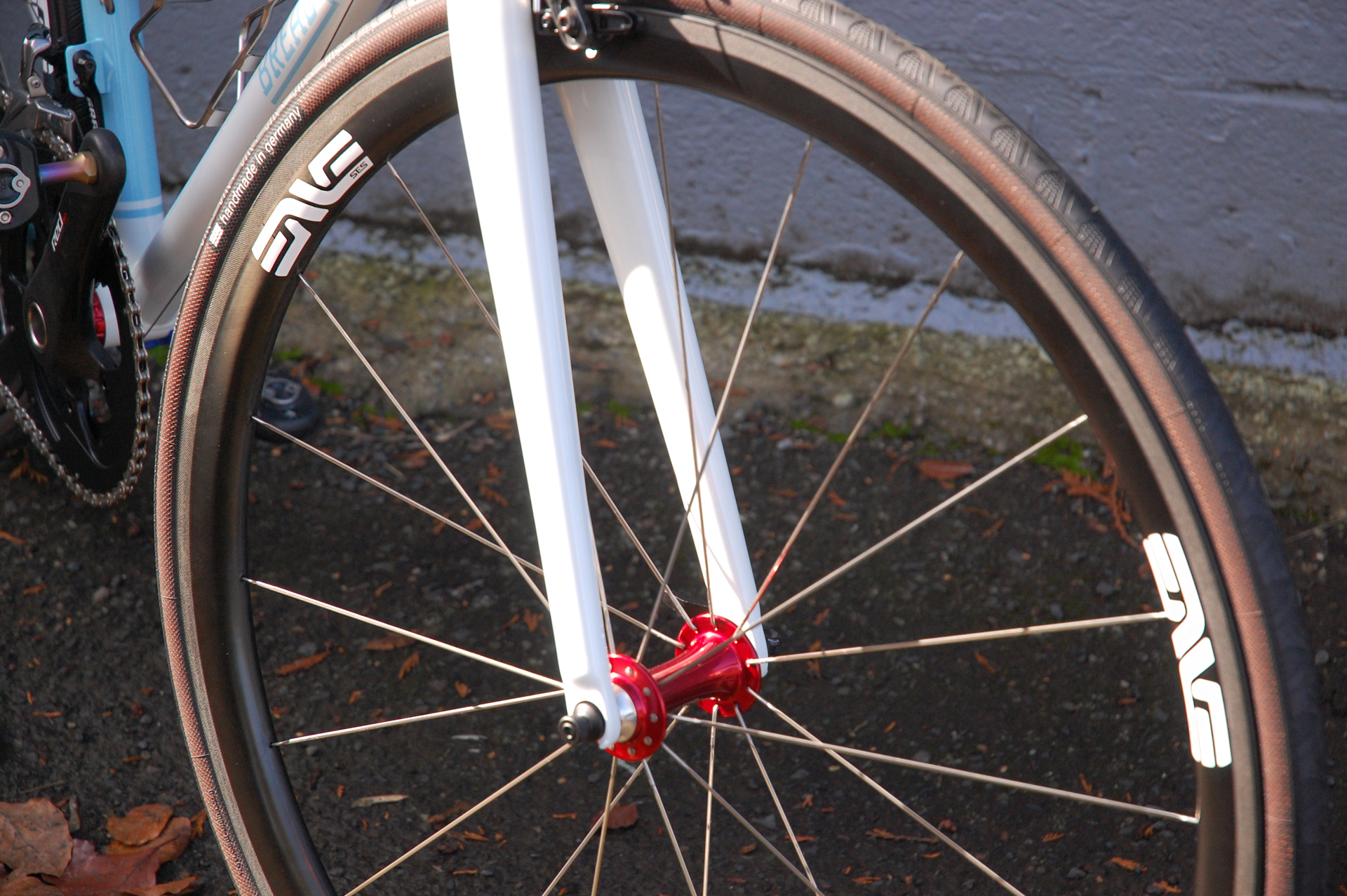 Example Wheelsets
Not sure what wheels you want? We have a few suggestions below, and the Sugar Wheel Works crew is on hand to talk  through all the options and to help you design your dream wheels.
Example #1
RIMS ENVE G27
HUBS White Industries CLD
SPOKES Sapim CX-Ray
Made with love by Sugar
$2,735 MSRP
Only $2,325 for BW family!
Example #2
RIMS HED Belgium Plus
HUBS White Industries CLD
SPOKES Sapim CX-Ray
Made with love by Sugar
$1,135 MSRP
Only $1,022 for BW family!
Learn More About Handbuilt Wheels
Why are handbuilt wheels better than machine built wheels? Watch the video to find out.
Learn more about Sugar Wheel Works at SugarWheelWorks.com.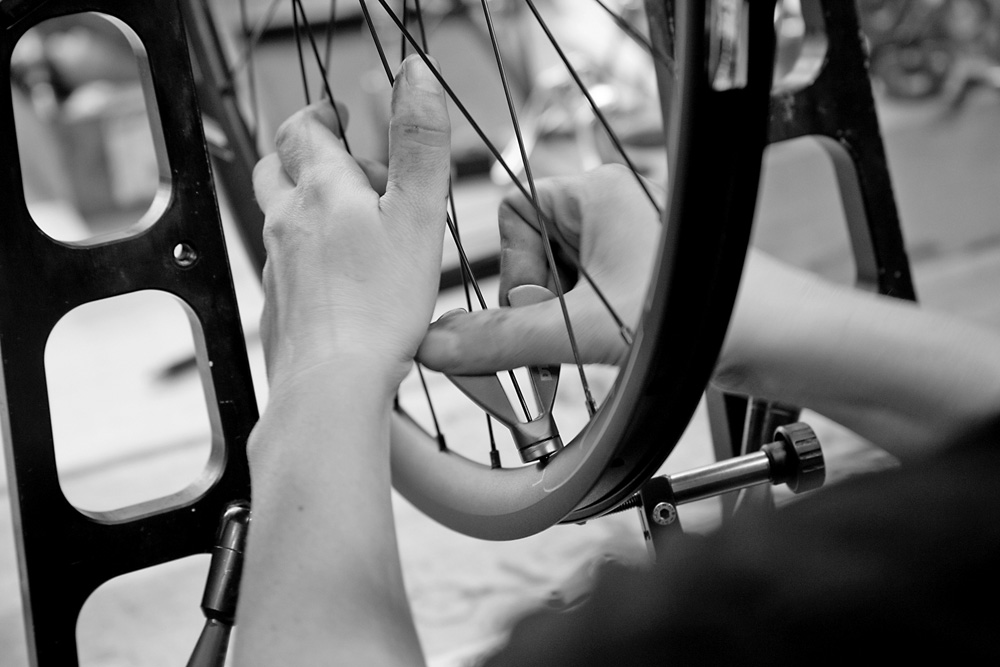 ---