Meet the Rider: A G-Road on the Silk Road Mountain Race
Posted on: July 24th, 2019
Kyrgyzstan is almost exactly 1/2 way around the world from Utah. I felt completely at peace.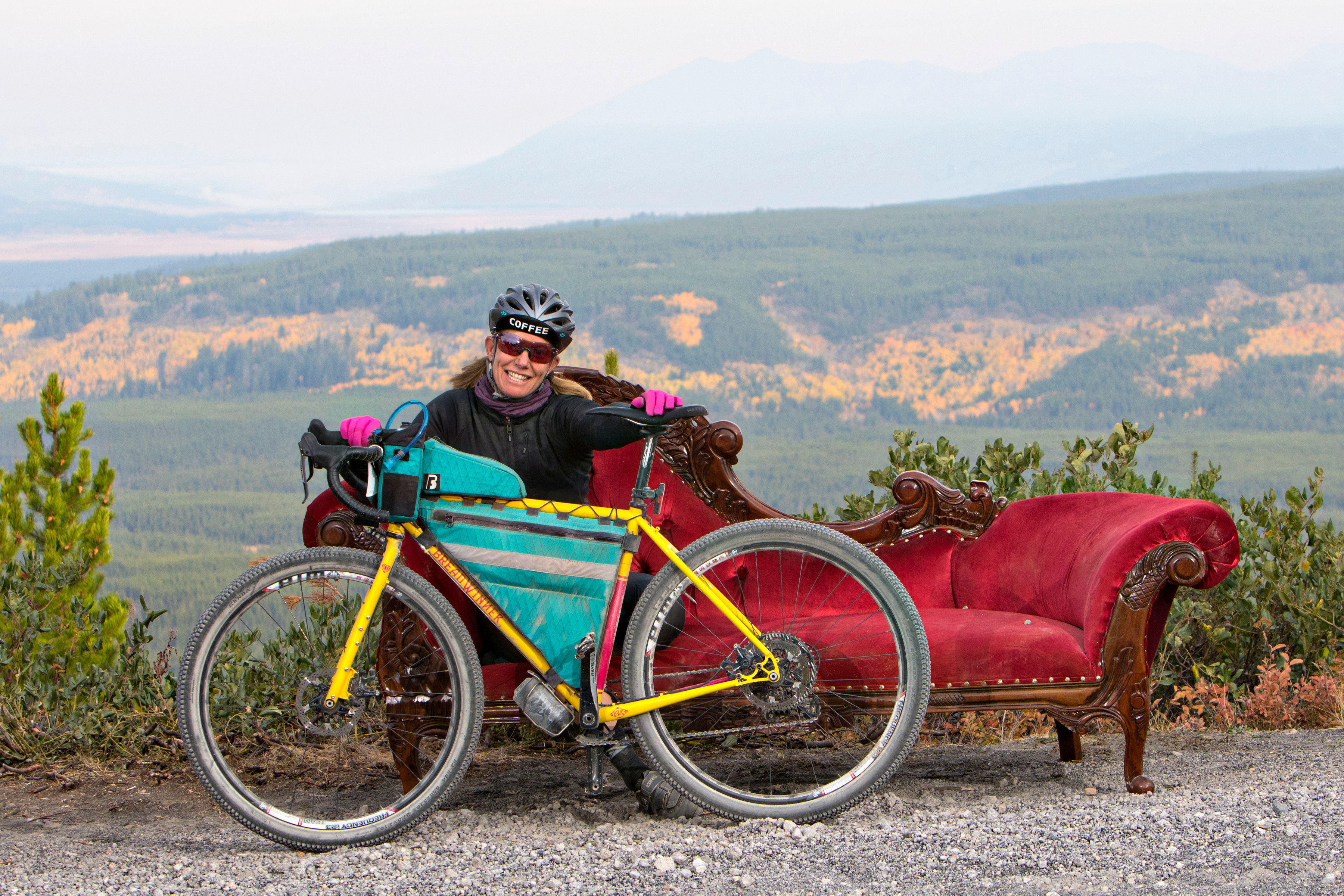 RIDER Jackie Baker
BIKE G-Road
LOCATION Salt Lake City
THE CHALLENGE The Silk Road Mountain Race
Why Breadwinner?
As I prepared for the Silk Road Mountain Race, I knew that I wanted a bike made for me, specifically for my measurements and to handle well while fully loaded with all of my bikepacking gear. I know Tony, so this seemed like a great excuse to have a friend create a bike for me that would check all of the boxes. 
I've always enjoyed buying things created by friends – skis, art, etc. It supports them, but also brings me joy. That is definitely the case with my G-Road.
On Ordering a Custom Bike from Breadwinner
I thought I knew what I wanted. I read a lot about what people used to ride in Kyrgyzstan, and spoke to a lot of avid bikepackers. Until getting my G-Road, I'd actually never gone bikepacking at all. (Yep, signed up for SRMR without ever having ridden a bike with my camping gear on it). 
No one knew what to expect in Kyrgyzstan for the race. Ira helped to guide some of my choices, based on his long distance racing experience. For instance, we settled on a G-Road when originally I thought I'd order a B-Road. Of course, Ira was always right! 
The G-Road was the perfect choice – both for that race and as a fun ride in general. I love the bike and have loved the experience! 

A G-Road on the Silk Road Mountain Race
The bike was great. The fit and handling were incredible. I QOM'd some of the descents, which are my favorite, and they were rowdy! 
I didn't perform so well. I suffered on my third day out in 113 degree heat and was scratched from the race. Ultimately, it was the right choice for me, and I learned a lot about how to handle self supported multi-day races. 
I spent about a week living at a yurt camp beside the world's 2nd largest salty lake, Issykul. I rode four or five hours every day, exploring the mountains and avoiding the daily thunderstorms that dropped snow and hail on racers still pushing their way through the high country.
It was wild to be a part of the first version of the Silk Road Mountain Race, knowing we were kind of guinea pigs, and that everyone who does the race from now on will be far more informed about weather, food, etc. But also, they'll encounter their own challenges.
A Summary of Kyrgyzstan
The landscape is unreal. It's huge, vast, and surprisingly accessible. On the first night of the race, I slept at about 10,000 ft. It had stormed earlier in the day and it was close to freezing. But the sky was clear and the stars were indescribable. 
Kyrgyzstan is almost exactly 1/2 way around the world from Utah. I felt completely at peace.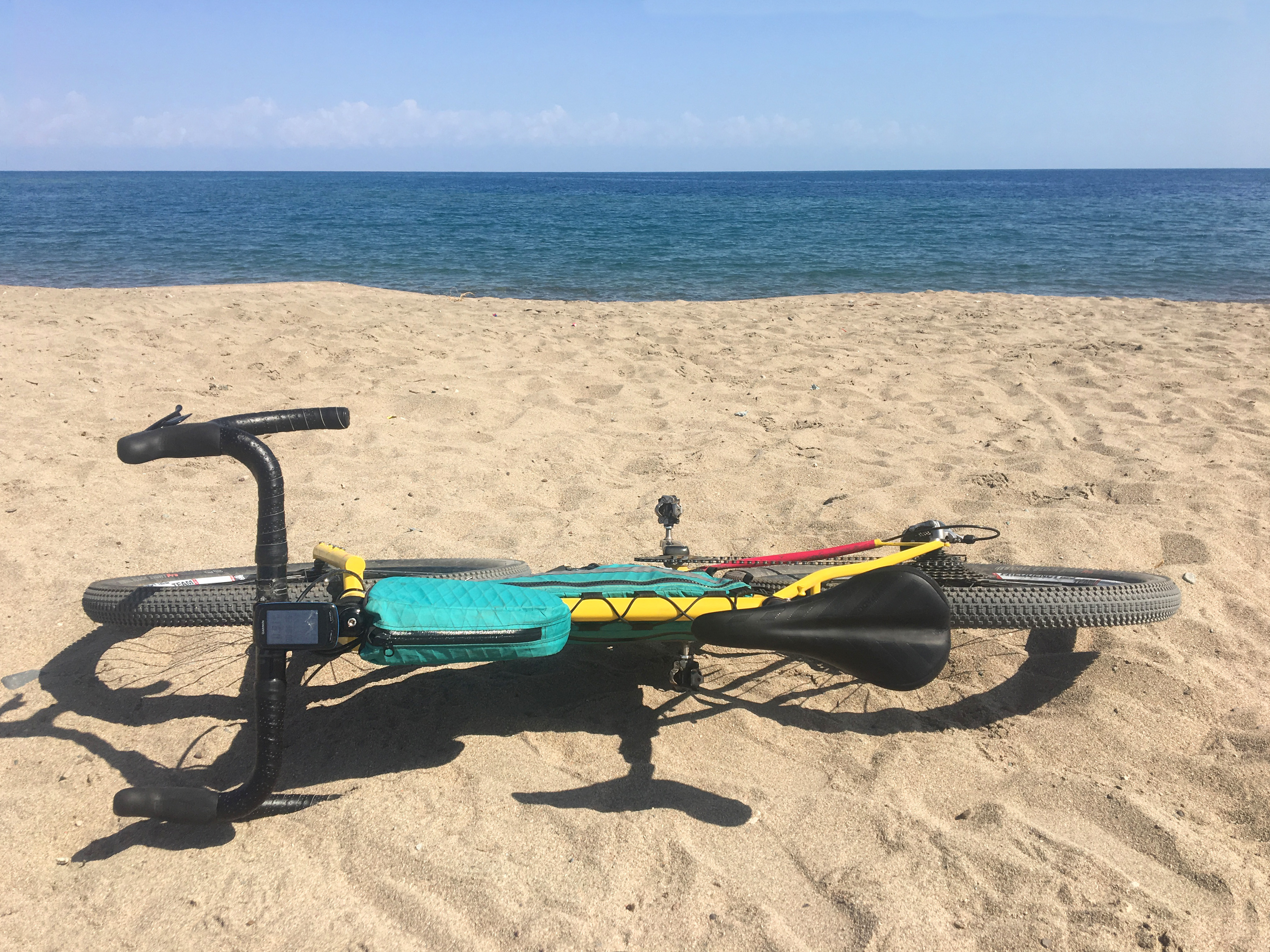 Riding a Breadwinner G-Road in Utah
We have a lot of flowy singletrack, and one of my great joys is riding past people on the loaded Breadwinner in places most people wouldn't ride a rigid drop bar bike. 
I also use the G-Road for commuting when I'm not hauling Mid Week race stuff around. I just pre-rode the Leadville 100 course on it.
Get to Know Jackie
I am the Community Relations Director for Bike Utah, the state's non-profit advocacy, education, and infrastructure organization. I direct our Mid Week MTB Series, a Tuesday-night cross country and mini enduro mountain bike event held around the Wasatch Front and Back.  We host 13 races each summer, including a Women's Mini Enduro. 
Also, I have a tripawd handicat named Augie the Gray. He doesn't like to adventure very much.
About the G-Road
Limitless adventure.
Versatility, comfort, and stability make the G-Road the perfect all day mixed terrain bike. Designed for 650B wheels, with clearance for high volume tires, an Igleheart segmented steel fork and options for custom braze-ons, the G-Road can be set up for all your adventures. Use 2.1" knobbies for off-road exploring, add frame bags and anything cages for a bikepacking trip, or slim it down with nothing but a few bottle cages and supple herringbone tread tires for a day of pavement or gravel riding.
The G-Road is made for all-day comfort no matter what is in the road.
---