Interactive Shop Tour
Posted on: June 18th, 2020
Come Tour our Shop + Ask Questions – Virtually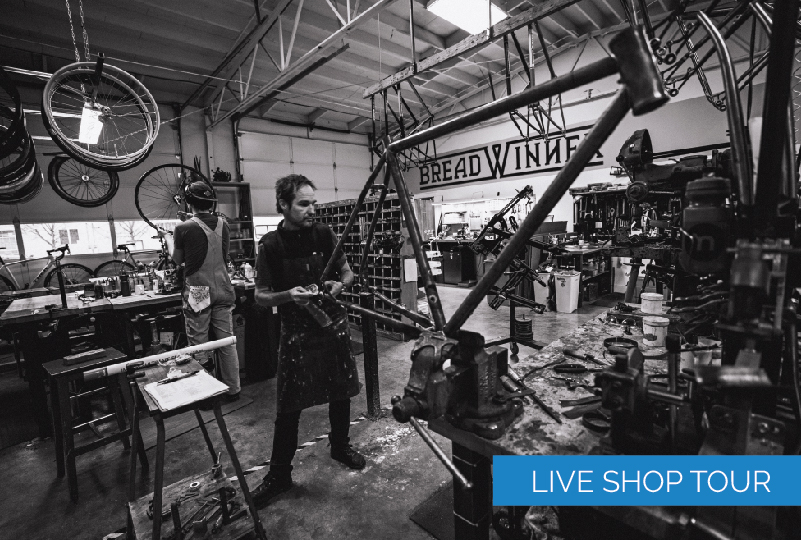 Tuesday, June 23
3pm, Pacific Time
Live on Zoom
We're celebrating Pedalpalooza and the Portland bike community with an interactive online shop tour. Watch Ira Ryan in action as he takes you on a tour of the Sugar Wheel Works and Breadwinner Cycles shop!
Ira loves showing people around the shop. In normal times, we regularly hosts groups and visitors who want to check out our space. We hope you'll join us for this virtual version and an opportunity to ask questions.
Participation Tips
* Keep your audio muted (bottom corner, microphone icon) until it's time for the Q+A
* Turn on Speaker View to see a big image of what's happening
* If you're on a computer, you can see video screens for all participants. If you're on mobile, you will need to scroll through the screens to see all of the participants.
Contact
We'll be busy running the tour, but if you are having trouble logging in, please try to send an email to Connect@SugarWheelWorks.com and we'll assist if we are able.
PHOTO: Drew Coleman
---