Mid summer race team check in with Stephen Hartzel!
Posted on: July 21st, 2021
If you race bikes in the Pacific NW, you know Stephen Hartzel
Stephen  Hartzel has been racing under the Breadwinner/Benchmark Vehicle/Astral Cycling colors for a few years and this year he's tackling some big races. Stephen has done a lot to keep the fire burning for the race team and our local OBRA racing community. Thanks Stephen!!
Below are a few of his recent Instagram posts with some race reports. Follow @honeyimsure to see more of his adventures.
_____________________
No podiums pics from yesterday's @nwepicseries stop number 2, Echo Valley 60 in beautiful Chelan, Washington, but here's my 4th slice of pizza post-race.
.
3rd overall on the day. 4h 52m
.
Super happy with this effort. Evan set the pace HIGH up the first climb and I decided to let the front trio go. I knew if went that far into the red that early there'd be a chance of not digging myself out of that hole (I'm actually having second thoughts on this, but I'll save that for later). My thought was that I'd get into a rhythm and the race could potentially come back to me.
.
By the end of the first lap, only 1 rider would come back and slot me into 3rd place, which ultimately turned into a low pressure set it and forget it kind of day. I had good company with Ryan Eisele and I connecting by lap 2. I was able to focus on metering the effort and really thinking about food intake and hydration.
What I ate and drank over 4 laps/60 miles/ 8k elevation: I'm letting you know because I'm excited about it.🥰
4 bottles of re-lyte
4 clif caffeinated gels(1 before starting the climb each lap)
8 natures bakery blueberry fig bars 😬
1 sleeve of clif caffeinated black cherry blocks
.
Thank you to all the #BreadWinnerADVTeam partners! Y'all are making this summer of PNW MTB racing a dream come true.
_____________________
Heatwave edition of 6 Hours of Wy'East was, well…🥵🔥💨
@jacobrathe and I gave it what we had, but @julesgoogly & @kai.wiggins drilled the first couple hours, created a gap that left us chasing in a lonely 2nd place for the remainder of the race.
I shouldn't really say we were lonely, as I still continue to enjoy seeing all my race community out on course. There were once again many faces I haven't seen since 2019. 🥰
Flattered to have the opportunity to stand on this podium with the likes of these legends. I've looked up to most of these people since lining up to my earliest @oregonbikeracing races. It has me looking forward to more hard pedaling as #cxiscoming draws closer…
Thanks @portlandracing for putting this event on given the scorching conditions!
#BreadwinnerCXteam
#BreadwinnerADVteam
#BreadwinnerVTTteam
#BreadwinnerCycles
#AstralCycling
#BenchmarkVehicles
#SugarWheelworks
#SmithOptics
#MetropolisCycleRepair
#ColumbusTubing
#WaterAveCoffee
#EndurancePDX
#ridePDW
____________________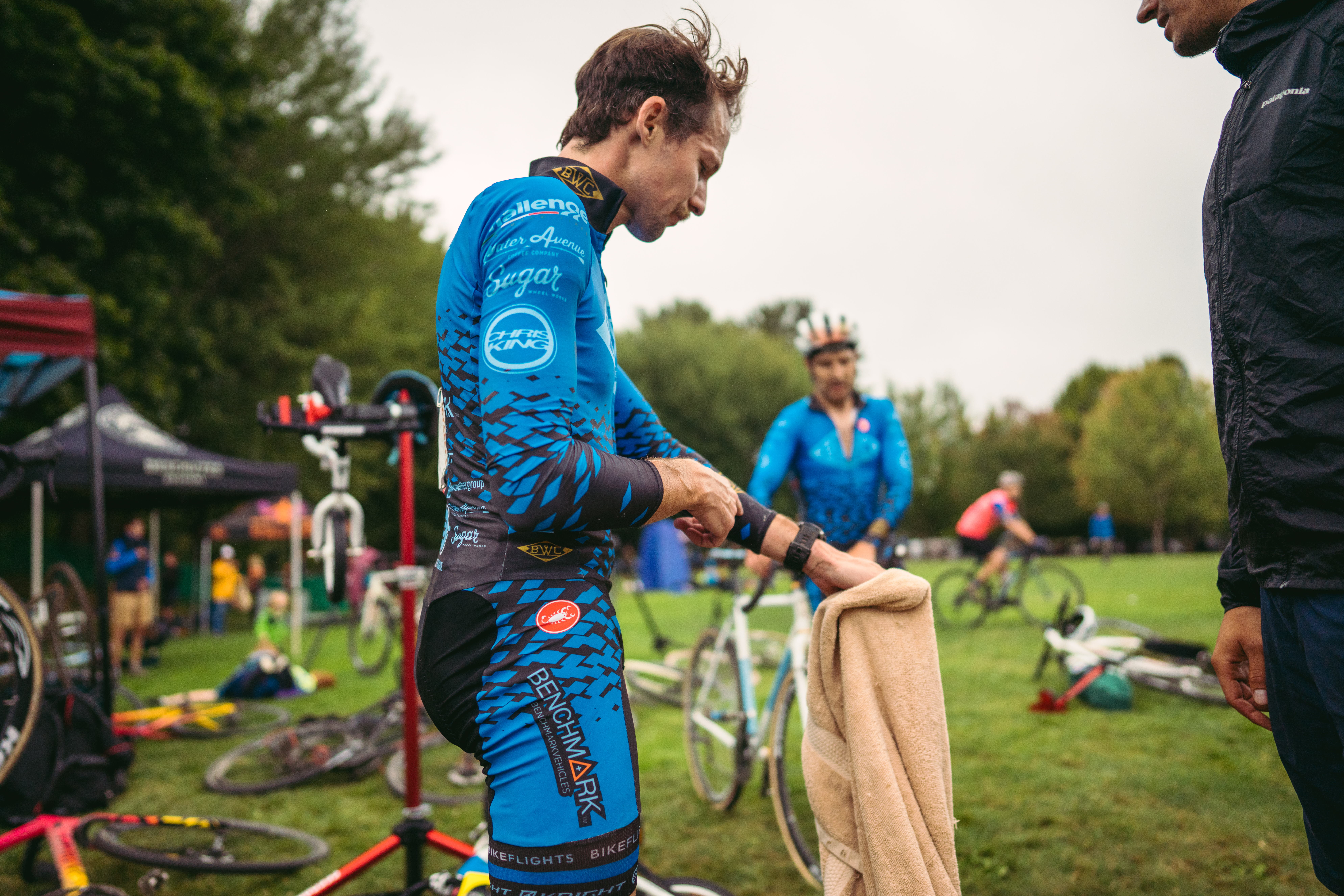 Mounting up these 26mm slicks and racing in circles around Mt Tabor has brought about similar feels as my first few weeks of short track at PIR back in 2014. On course, I feel out of my comfort zone, I'm making mistakes and learning from those mistakes as fast as I can. It's really exciting!
The major contrast between then and now though, is now I know ALMOST all the lovely people on and off the track. I've been lucky enough to have the opportunity to develop all those friendships over the years with the @oregonbikeracing community and there's something really familial about that. Especially after the year and half we've all experienced/ still experiencing.
I'm grateful. 🥰
____________________
You know that point where you're prepping for a big event and you gotta just let go and let it ride?
.
Yeah, I'm there. A crazy busy work week with on-site appointments, fielding calls, house inspections, bike preparation, packing drop bags, sleeping, getting pre-race workouts in (but actually just getting slapped to the ground 😵). Seriously ouch. I have to just roll with it now. Big thanks to friends helping me expedite some items to Bend today. Big ♥️!
.
.
Stoked to be lining up for @mudslingerevents HighCascade 100 for the first time tomorrow. This will likely be the final big event before all things go all cyclocross. I've really enjoyed these long endurance events and this should prove to be a great day on the bike. Just gotta pedal hard.
.
#breadwinnerVTTteam is gonna give it all we got. See you tomorrow, but likely with a dirtbrow.
_____________________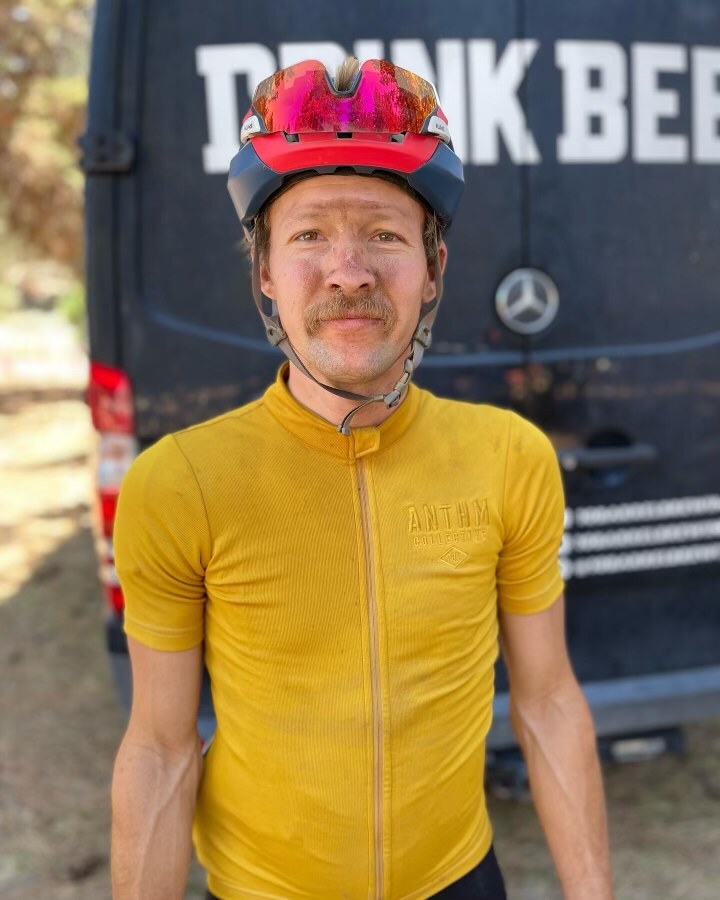 WHAT. A. DAY.
.
I finally just peeled myself out of bed and starting to feel human again after a memorable weekend #inBend .
. @mudslingerevents High Cascade 100 experience now has been logged in the memory bank. I can only think that the reason I hadn't considered this event sooner is the 5:30am start time, but ya know…(I'M NO MORNING PERSON) the up side to this is that it's too early to be nervous!(and maybe other normal bodily functions🤗)
.
Before I mention anything about how the race went I want to thank the humans that made this weekend possible: @lmasongere & @astralcycling huge support getting me to the line once again, wouldn't have happened with out y'all, Alex Marganski, Singlespeed Superhost, talk about the most comfortable and accommodating stay within a short pedal to the start. Tim , drop bag coordination was locked this weekend, thanks for assist! @anthmcollective for supplying last minute fresh wool to my door the days before leaving town. I felt cool all day! @mikeripley thank you for showing us how incredible a big day out on the MTB in the cascades really can be. You brought the best volunteers!
.
I had 3 goals for the race, I think I achieved 1.5 out of 3? SS podium ☑️ top 10 overall, 24 min off, SUB 8 hours, 9 min off. I'm giving myself the half point for being that close to 8 hours.🤷‍♂️
.
2nd Singlespeed, 16th Overall, 8hours, 9min.
.
No regrets on anything other than maybe running an easier gear, which I opted to go one tooth harder the night before. Climbing up Met-Win, I lost a lot of time not being able to turn the gear over, which taxed me pretty hard. I have always tried to gear for the climb and the rest will sort itself out, but I told myself the flats warranted the bigger ratio. You never know until you try. 😂
.
This caps a solid spring/summer of MTB for me and I now will try to reset and rebuild with Cyclocross in mind. Happy to say I put the @breadwinnercycles #JBracer onto every podium I chased this year. Looking to keep that consistency rolling into 'cross. #WORKHARDRIDEHOME #highcascades100
#BreadwinnerCXteam
#BreadwinnerADVteam
#BreadwinnerVTTteam
#BreadwinnerCycles
#AstralCycling
#BenchmarkVehicles
#SugarWheelworks
#ChrisKingBuzz
#SmithOptics
#MetropolisCycleRepair
#ColumbusTubing
#WaterAveCoffee
#EndurancePDX
#ridePDW
_____________________
As always we want to extend a huge thanks to all of our team partners and encourage you to follow them, patronize their businesses and thank them since they help to make this all happen.
---