Meet the Rider: Finding her "Forever" Bike
Posted on: August 5th, 2021
"I cannot think of a single thing I would change on my Lolo. I love it, and I'm so proud to own one."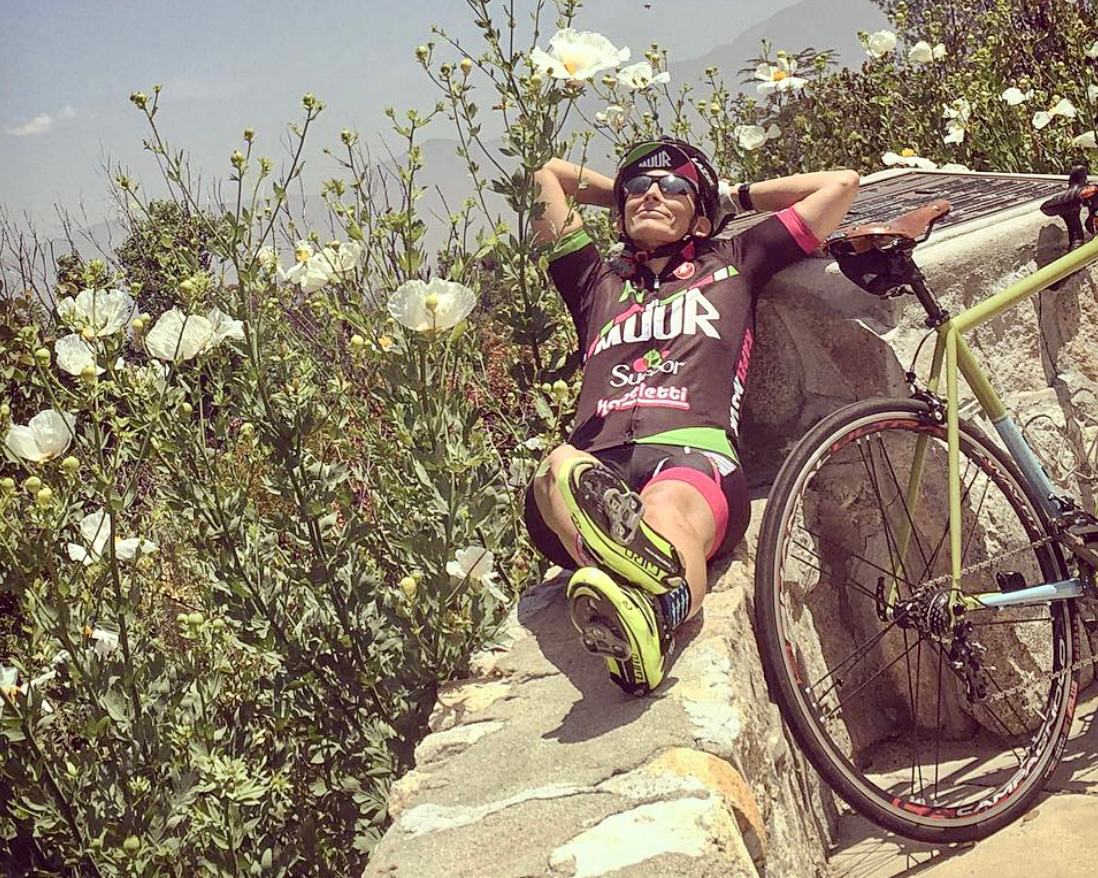 RIDER Jenny Wilson
BIKE Lolo
LOCATION Redlands, California
INSTAGRAM @freebirdvelo
When Jenny Wilson was looking for her forever bike, she turned to Breadwinner Cycles.
"I remember watching the Rapha Continental films, seeing Ira Ryan and his beautiful custom handbuilt steel bikes. I fell in love with them and admired them from afar. A few years later when my old aluminum Bianchi frame was beyond repair, I had a few builders in mind, but I fell in love with the look of the Lolo. I need to thank Bill Strickland at Bicycling Magazine – his reviews of the Lolo really helped me make up my mind."

"I have pothole radar – I go right to them."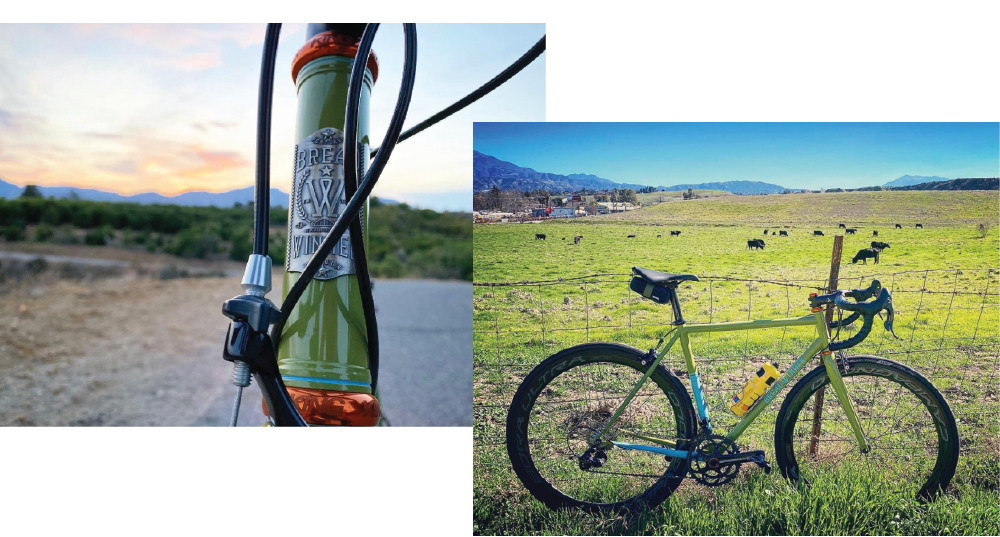 "My goal for this bike was for it to be my lifer bike. The one I won't sell or trade in. That's the beauty of a steel bike: it's in it for the long haul. Not to mention, I'm a little rough on bikes. I have pothole radar; I go right to them."
Jenny says the process of building up her Lolo was "shockingly easy." She started the build based on her old frame, and discussed the style of riding she likes to do. "I was a little worried in the beginning I'd be in over my head, but Tony and Ira made it so simple. I know that if I had a special request they would do anything to get it done for me."
Once Jenny's bike arrived at her home in Redlands, California and she had the chance to hop on, Jenny says she was instantly surprised by the handling. "It's really responsive, especially on the twisties."

"It's been a tough year, and it's amazing what a bike ride can do for your outlook."
Jenny says this bike has been what she needed to get through life. "It's been a tough year, and it's amazing what a bike ride can do for your outlook. I take to the road most days, but when I'm feeling a little frisky I like to throw in some gravel. The best moments spent on my Breadwinner are when I ride new roads or end a climb with an amazing view that makes it all worthwhile."
The fact that this bike turns heads doesn't hurt, either. "I can be on a group ride or roll into my local bike shop and the Breadwinner will always get a crowd around it. It is just a beautiful, classic bike. And since it is a custom bike you're not going to see one next to you on a ride. I like that."
When she's not out riding her bike, Jenny's a surfer, skier and snowboarder. She also makes adorably goofy bike related stickers sold through her Etsy shop FreeBird Velo.
We are so thankful to Jenny for sharing her story with us, and it turns out the feeling is mutual. "Thank you for giving me the opportunity to share my story. Cycling is such an amazing activity and this little community we have is so great. I'm just proud to be a part of it."
This, right here, is why we build custom bicycles for people who truly love to ride.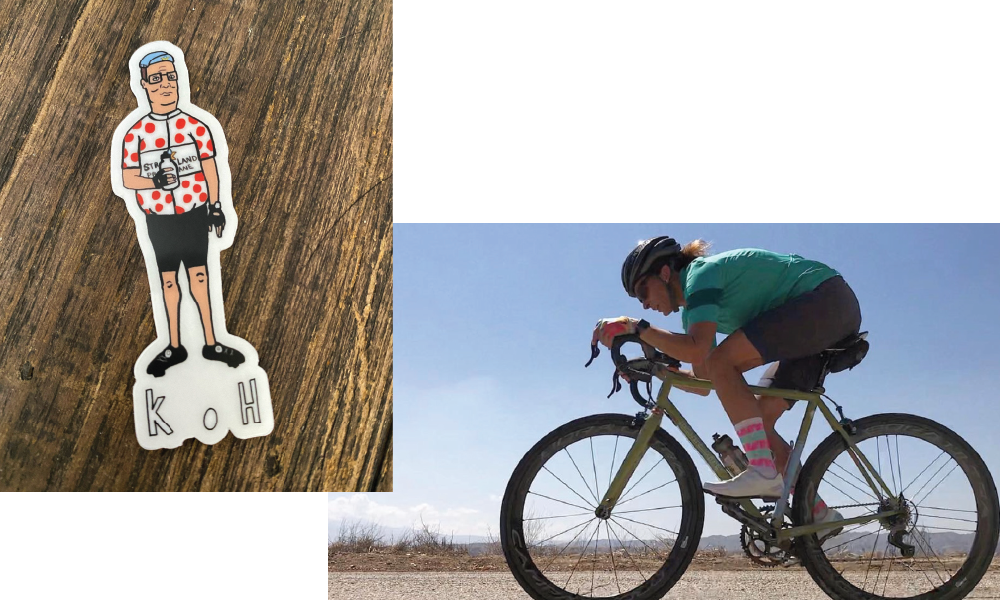 ---