Anna Dewitt: A Traveling Mechanic Lands at Breadwinner
Posted on: August 19th, 2021
"I love putting together something so beautiful and knowing that somebody is going to SENDIT incredibly hard."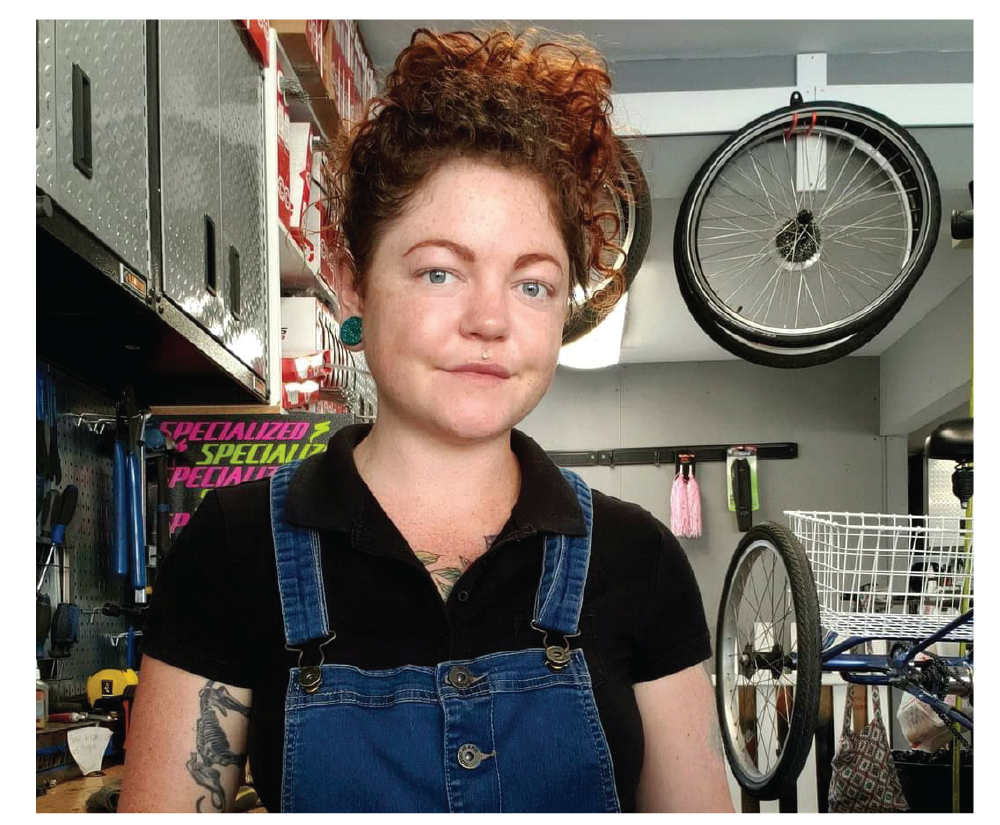 Anna Dewitt is a dedicated bike mechanic through and through, and we couldn't be more honored for her to share her craft with our shop. Anna is responsible for assembling our custom handbuilt bikes, putting on the finishing touches and making sure the order details are JUST RIGHT before the customer hops in the saddle.
"The pressure is on when it comes to the mechanics. There are a lot of details to pay attention to. After all, you're trying to make someone's dream come true. There is plenty of room for error so I put my full focus on measuring and spec-ing everything to torque."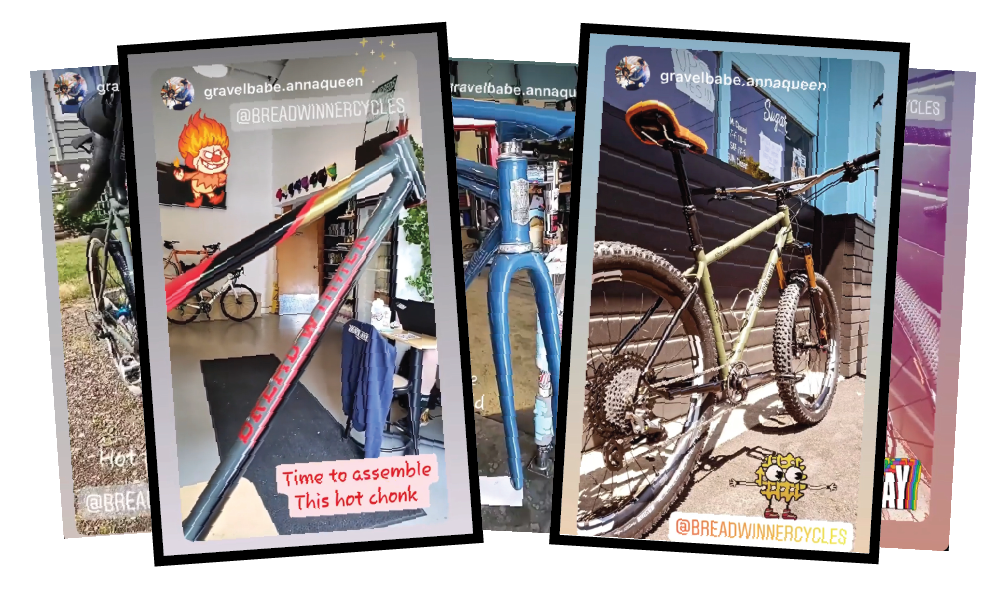 If you've seen any of our builds over the last year, you've seen Anna's handiwork. And you've especially seen it if you follow us on Instagram. Anna's New Bike Day stories truly showcase the glory that comes from the moment when we're finally ready to hand the bike over to its new owner. Anna says she loves putting these posts together because, in so many ways, they are the culmination of her career in bike mechanics.
"The bike photo shoots are such a reward to me. After spending so much time detailing and dialing everything in, I finally get to sit back and admire the work. I take pride in my work because it has taken years to get to this level."
So the process goes a little something like this: Anna finishes up a bike, the customer gets a call saying the bike is ready. And if we're not shipping it out, the customer speeds over by hook or by crook – bike, bus or car – to rest their hands on their new steed. "Actually, they usually get here within minutes," Anna explains.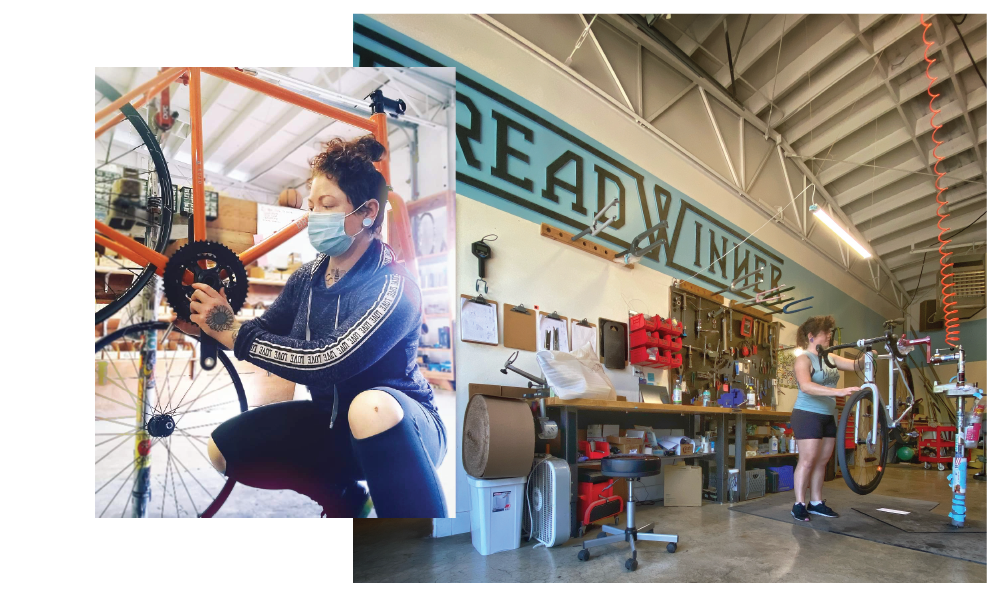 Anna says she likes what she does at Breadwinner, and we think that's awesome because we certainly do love having her on the team. "I get to build beautiful bicycles that are incredibly custom. The surprised looks on our customers' faces is really just the best."
Our handbuilt steel bicycles may be lovely, but they are also truly made to be ridden. So it's rather fitting that Anna's favorite build was a mint green Goodwater with gold accents. "I love mountain bikes so much, they're the most satisfying to build. Putting together something so beautiful and knowing that somebody is going to send it incredibly hard."
Anna started in the bike shop industry working in sales, but when she realized there were no female mechanics around, she decided to change that. A veteran at bike polo, she was instantly hooked by the bike industry.
Anna has worked in bike shops in Alaska, Hawaii, Mackinac Island Michigan and now she calls Breadwinner her shop home. But don't be surprised if one day you no longer see her here; Anna dreams of becoming an aircraft mechanic.
Sweet Posts
---