Meet the Rider: One Bike to Do it All
Posted on: October 12th, 2021
"Breadwinner really gets not only how fun bikes are, but how such a simple machine can transform lives. I knew that these were the folks that I wanted to build my forever steed."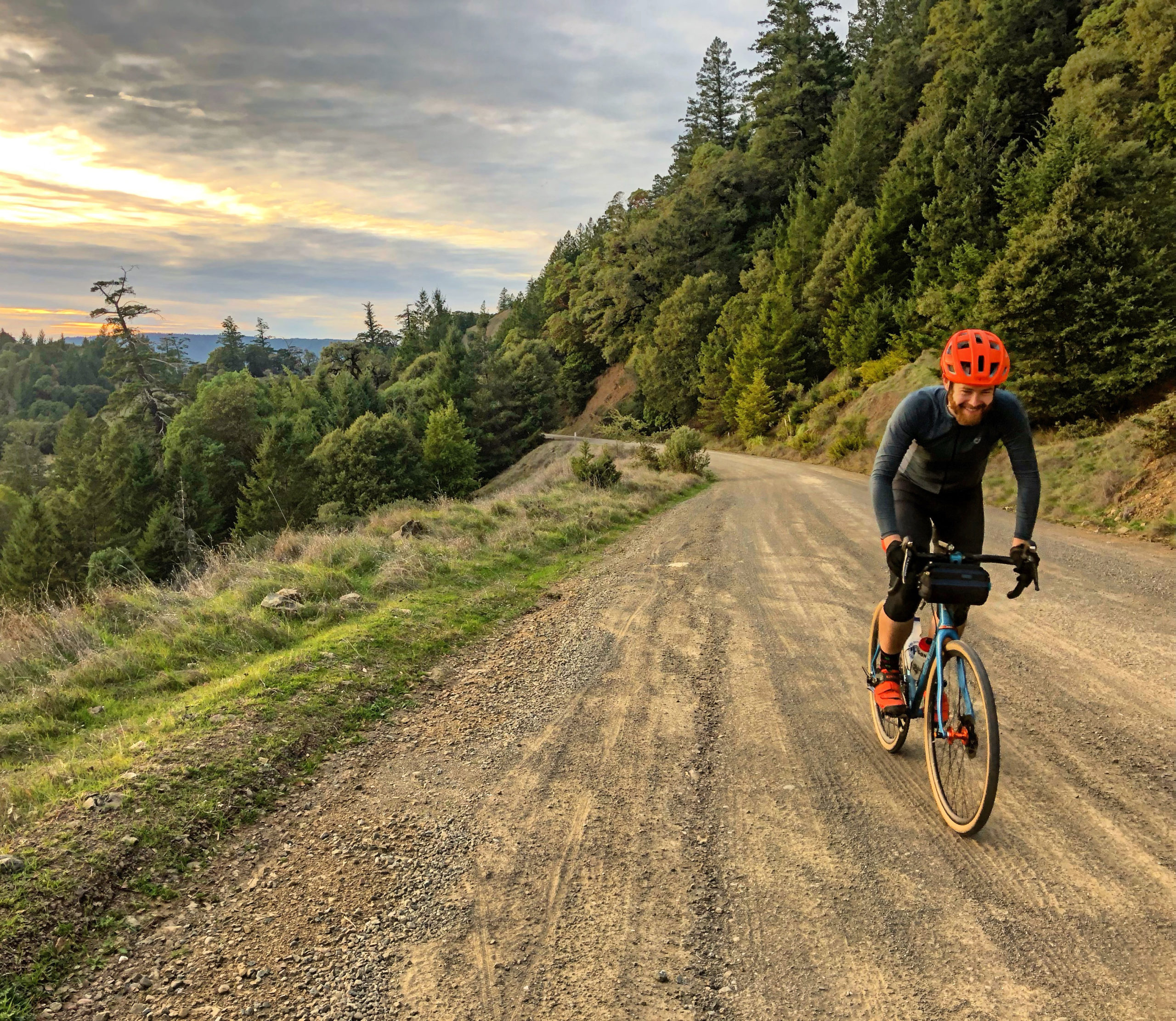 Words and photos by Jacob Seigel Brielle
A Lifelong Love for Craftsmanship
Growing up, I always loved the custom Celmins touring bikes that my parents had in the garage. From the gorgeous paint jobs (dad: blue with a hint of sparkle, and mom: Ferrari red) to beautiful brazing and lugs, the craftsmanship was incredible. When it came time to replace my road bike with something that could handle a bit more beyond the pavement, I knew that I wanted to get a handmade steel bike – something that would last decades, just like theirs.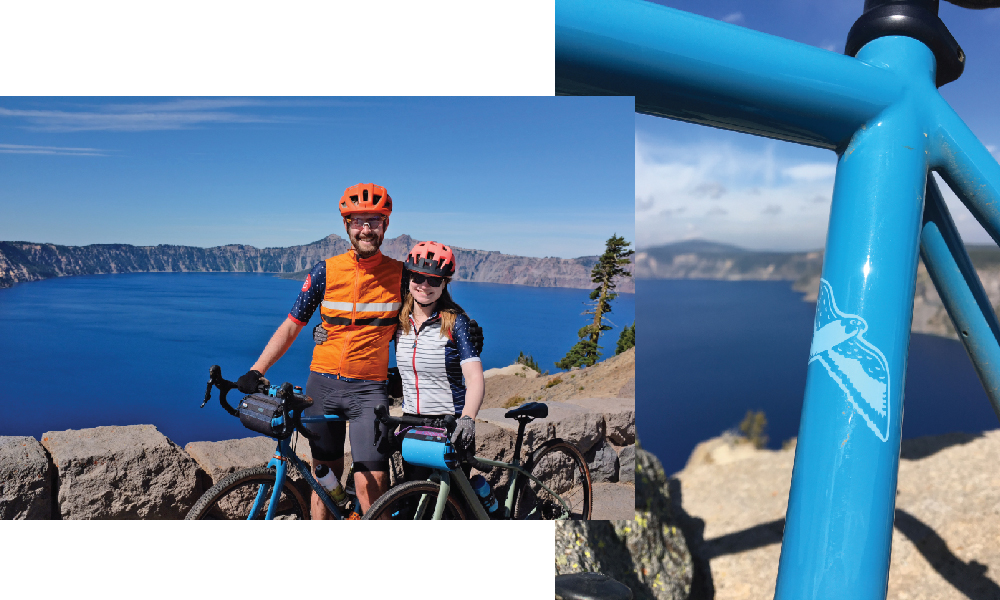 The Quest for a Forever Steed
I had first come across Breadwinner in a review of one of your hardtails in Bike Magazine a few years prior. The bike was gorgeous, and I loved how it was both a work of art and a machine made to be ridden, splattered and well-loved. I had a chance to sit down with Ira in the shop on a visit to Portland, and came away really impressed with both the craftsmanship and philosophy of Breadwinner. Everyone really got not only how fun bikes are, but how such a simple machine can transform lives. I knew that these were the folks that I wanted to build my forever steed.
"I wanted a way to explore more dirt from my doorstep without having to throw the mountain bike in the car."
One Bike to Do It All
Having had separate road and mountain bikes for years, I really wanted something that I could take out on a group ride, but also hit up some singletrack on the way. The Bay Area has so many incredible dirt roads and trails, but they often require a fair amount of pavement to get to or string together. I wanted a way to explore more dirt from my doorstep without having to throw the mountain bike in the car. I guess they call these "gravel bikes," but I think of it as just a "bike." It can ride whatever path, road, or trail I come across.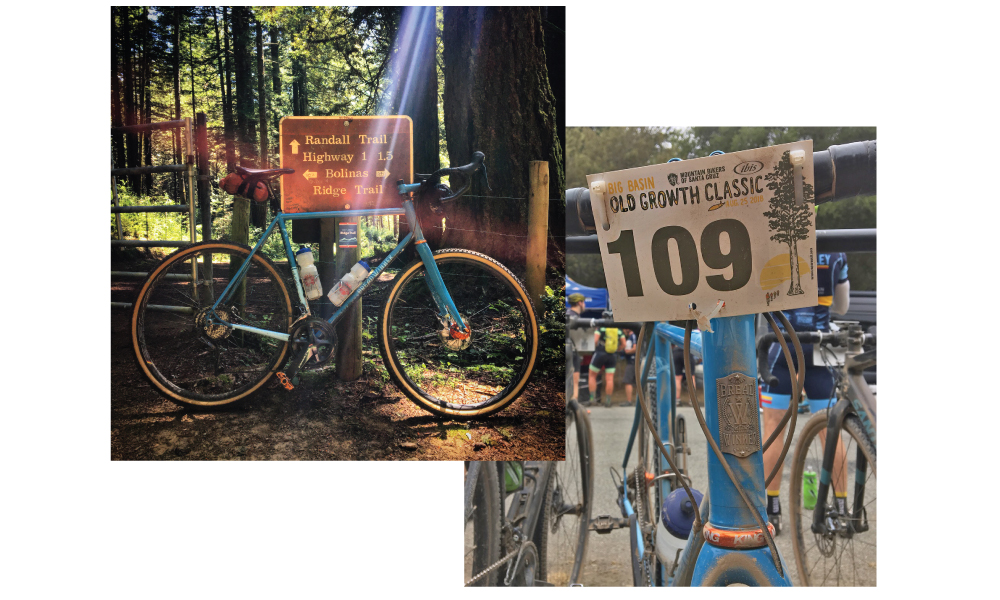 On Learning to Trust the Expertise
The Breadwinner custom bike build process was super straightforward and easy. I had some fit measurements from a local shop, and an idea of what I did/didn't like about my existing road bike. Ira and Tony did a great job of working their magic and translating that into exactly what I was looking for. 
It is so easy to go down the rabbit hole and obsess with geometry numbers, especially when you make the mistake of reading too many message boards. They did a great job of answering my questions, explaining their design philosophy, and cutting through all the bs out there. It was great to be able to trust their expertise in turning a desired ride quality into reality. 
Getting a custom bicycle hand made and built in 12 weeks was pretty incredible.
"I knew it was going to fit well, but I was still blown away by the first few pedal strokes."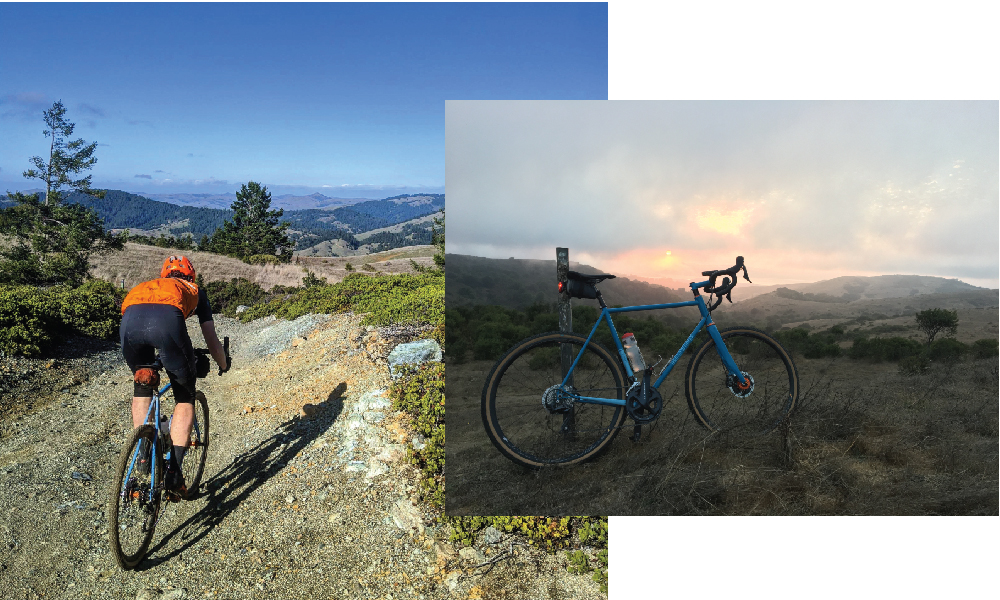 A Personalized Match Made in Heaven
I knew it was going to fit well, but I was still blown away by the first few pedal strokes. I have never hopped on a bike and had it feel so instantly right. Coming from a carbon bike, I was ready for it to feel a bit heavier and more flexy…but it magically felt faster. Almost like every pedal stroke was springing me forward.
The paint details are gorgeous. I added a few little pieces of art drawn by my dad (A "Carpe Diem" road sign like the one that hung on his classroom door for years) and my brother (a little peregrine falcon, my favorite bird as a kid), as well as topo lines of Gibraltar Road in Santa Barbara, my favorite climb growing up. The execution on those was beautiful, and really made this bike personal.
Taking the Road Less Traveled
I think my goal is to just get out there and avoid as many cars as possible…so having a "road" bike that lets me hit the dirt is perfect. Now I never have to pass a ribbon of singletrack on the side of the road and think "what if?"
B-Road Moments
I have used my Breadwinner B-Road to pick up everything from Christmas trees to pizza to pastries. It is equally suited for a number plate, a Sunday picnic haul and a ride around Crater Lake. During the early days of COVID, we were lucky enough to be able to access a lot of the dirt in Marin by riding across the newly-opened-for-bikes Richmond Bridge. Getting a chance to chase ewoks and speeder bikes in the Redwoods on Bolinas Ridge from my house in Berkeley was so rad.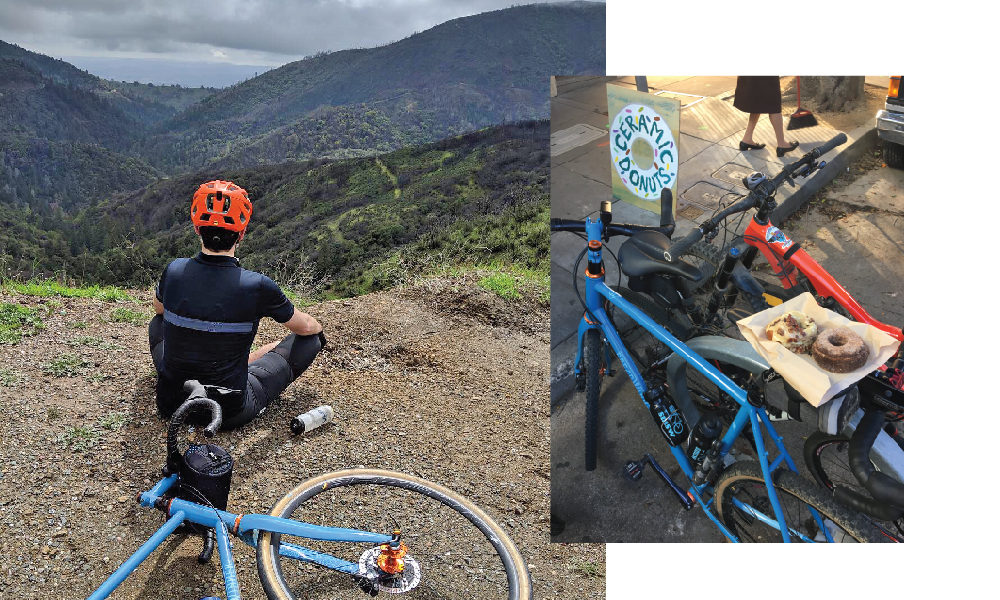 Telling Stories of Pedal-Empowerment
Growing up, the bicycle was always this really awesome toy. It allowed me to explore nature, have a blast with friends, and see the world in a way that I never could from a car window. Sure, I would ride to school a lot, but if it was raining, I could usually hitch a ride with my parents (Southern California lightweight…PNW don't hate). When it came down to it, the bike for me was a choice.
After college, I had the opportunity to travel around the world with my brother and a good riding buddy creating a documentary called With My Own Two Wheels. It wove together five stories about the power of the bicycle for those who don't have access to other forms of transportation…those for whom it is so much more than a toy.
One of those stories was that of Fred, a volunteer HIV/AIDS caregiver in Zambia who received a bicycle from World Bicycle Relief. Seeing how much the bike meant to Fred and countless others was a real eye opener. I always knew that bikes were transformative on some level, but never until then really understood how powerful two wheels could be.Ais Pedal Born Pictures, my brother Isaac and I have been fortunate enough to continue telling stories of pedal-empowerment with WBR for the last few years. Getting the chance to continually visit with and share the stories of people who rely on the bicycle for education, healthcare and their livelihoods is not only incredible as a filmmaker, it is humbling as a life-long bike lover. It is a constant reminder that the power of two wheels go so far beyond the trail and the tarmac.
I know it is cliche, but heck with it: bikes really can change the world.
Here's to Many More Miles
Huge thanks to Ira, Tony, and the whole Breadwinner and Sugar crew for crafting such an amazing steed. Truly more than I ever could have dreamed for.
Follow Jacob's Adventures
See Jacob's work at Pedal Born Pictures and check out the brothers' book Island Visions, a tome of knowledge and wonder about the California Channel Islands.
@born2pedal
@pedalborn
@islandvisionsthebook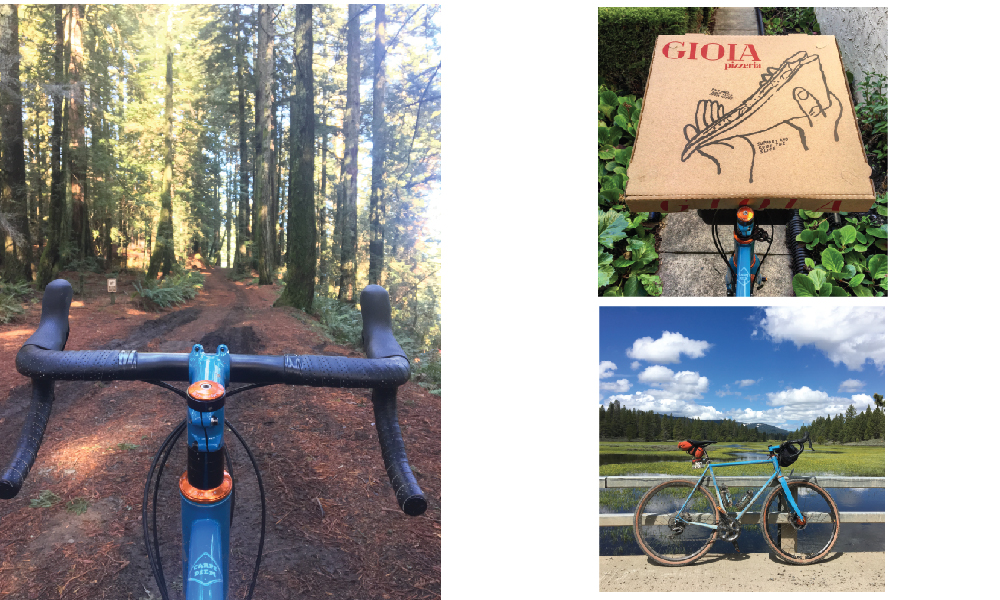 ---