Introducing the Breadwinner A-Road
Posted on: October 19th, 2022
The Off-Road Rugged of the B-Road Meets the Road Snap of the Lolo
PHOTOS BY: Billy Sinkford @souphorse
The Perfect Blend of a Lolo and a B-Road
"Their new dropout design can accept multiple derailleur hangers, accommodates modern flat mount brakes, and has more crank arm and tire clearance. You can expect the same magic carpet ride quality that has made their custom frames the ideal bike for daily riding."
– The Radavist
Over the past few years we have fielded plenty of requests for a road bike that has more tire clearance than our Lolo yet is slightly more road-going than the B-Road. At this year's Chris King Open House we unveiled a prototype of our new model: The Breadwinner A-Road!
This bike has all the best of both the Lolo and the B-Road: a full Columbus Life tubeset and a larger 35mm Life downtube to give the bike more snap. We also designed around the slightly shorter Enve AR fork to allow for tires up to 35mm with a fender or 38mm without. The narrower clearance and tighter geometry helps the bike carve and sprint like the Lolo, and the bigger tires are ideal for rougher roads.
The brand new Breadwinner A-Road also features a flat mount brake and sleek rear dropouts for thru-axle. We took some time to test and develop the new design with our production process and make sure it checks all the boxes and the verdict is… we love it!
We are now offering the flat mount brake and hooded rear dropouts as options on all our road and gravel models to better fit modern brake calipers and hubs.
If you're interested in the new A-Road or getting flat mount brakes on any of our road/gravel bikes, please chat us up.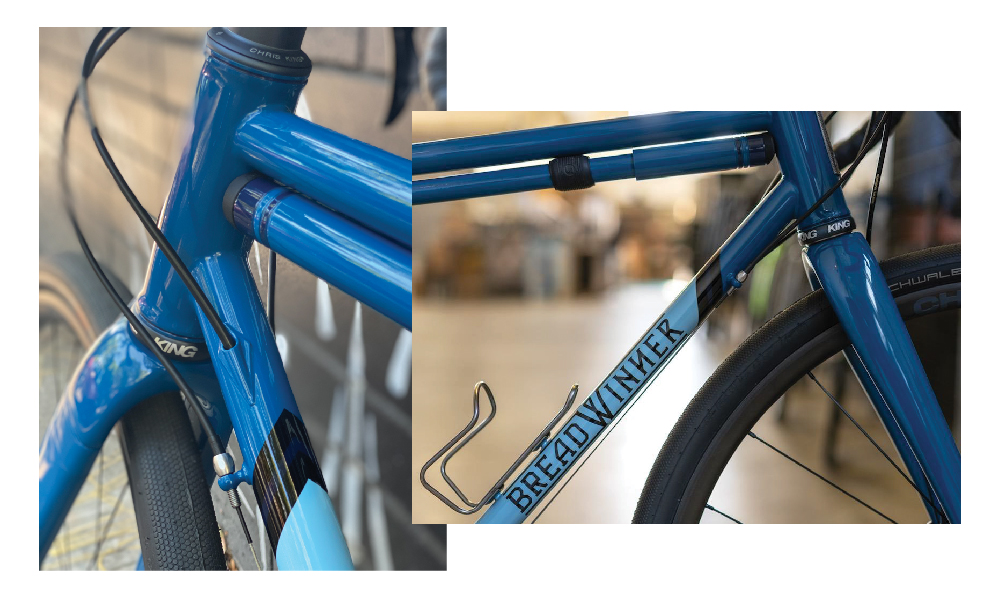 Breadwinner Cycles was founded and is operated by real people who love to ride. We seek to strike a balance between time-honored quality, proven methods and new tech. We're not necessarily too quick to jump on trends, but at the same time we would never eschew a great idea.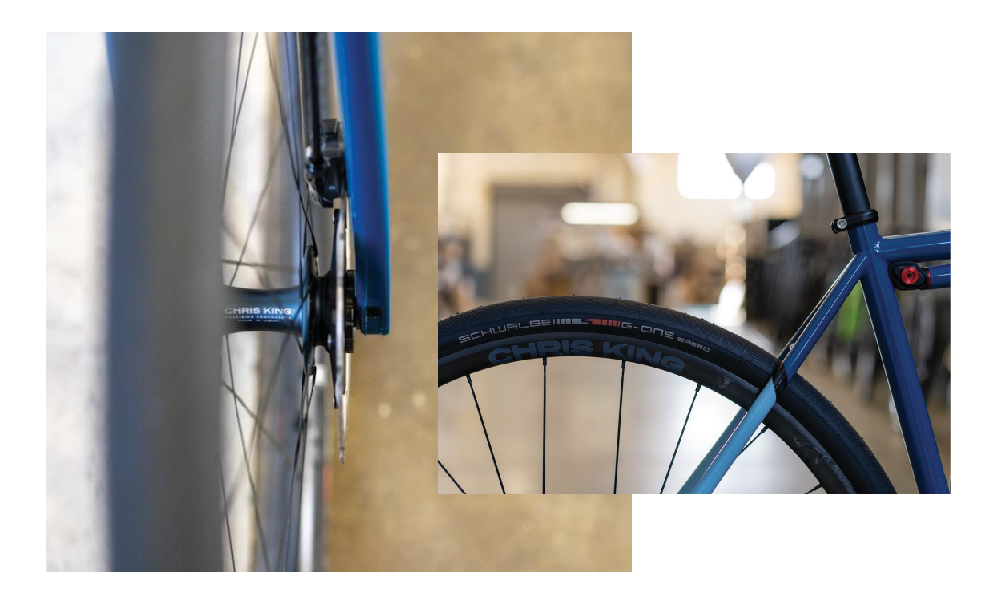 Yes, this bike features flat mount brake mounts and rear dropouts. We now offer this option on our existing models – chat with us to learn more.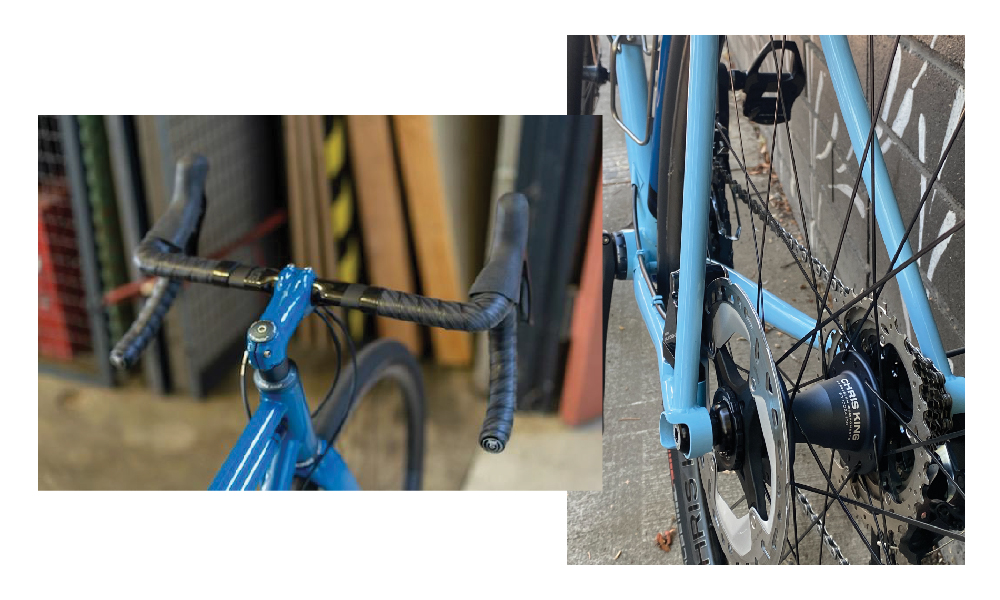 Visit the A-Road page and build your own.
---