Say hello to the Goodwater 27+/29er MTB
Posted on: April 12th, 2016
Breadwinner is now offering our most capable and well designed single track mountain bike to date.
The GOODWATER, designed for 27+ or 29 inch wheels, has the best combo of nimble handling, craftsmanship and quality for mountain bikers who value superior traction and beautifully crafted lines in a custom, hand-made steel bicycle.
Our customers have enjoyed the fast in-line speed and stability of the XC oriented JB Racer 29er and the slack and aggressive lines of the Bad Otis 27.5er, but there has been a gap between the two. Tony, half of Breadwinner and long-time single track rider, developed the Goodwater to evolve and round out our off-road line up. With two wheel size options, 27+ or 29" the Goodwater is incredibly versatile and ready for anything from smooth dirt to rooty, rocky, twisty, loamy, flowing trail riding.
The two wheel sizes have approximately the same diameter yet have a ride that is substantially different. 27+ is a high volume 27.5 wheel with 2.8-3.0" wide tire. The larger volume gives unprecedented traction and helps smooth out bumps. 29" wheels compromise a little volume and traction to roll faster on smoother terrain. Both tires have more traction that a standard 26" or 27.5 wheel.
The new geometry of the Goodwater inspires confidence railing through berms or threading through tight trees without compromising slow-speed climbing ability.
"To me there is nothing better than flowing down twisty, technical singletrack on a dialed hardtail. The Goodwater is the ultimate evolution of this type of machine. The incredible traction of 2.8" tires combined with slightly steeper geometry than the Bad Otis, the Goodwater climbs more smoothly, sweeps through tight corners more quickly and dances more gracefully over rock and root studded trails." -Tony Pereira
Detailed specifications of the Goodwater:
Custom fit and made to order
27.5+ or 29" mid-travel hardtail
Optimized for 140mm travel fork
67.5* head tube angle
440mm chain stay length
TIG welded and brazed construction
Custom spec'd Columbus and True Temper tubing
Shimano or Sram build options
1x drivetrain only
Internally routed brake and dropper lines available ($100 each)
Breadwinner Boost 148×12 thru-axle or SS stainless dropouts
9 stock color choices, custom available
Lifetime warranty on craftsmanship
Starting at $1895 (frame only) Complete from $4350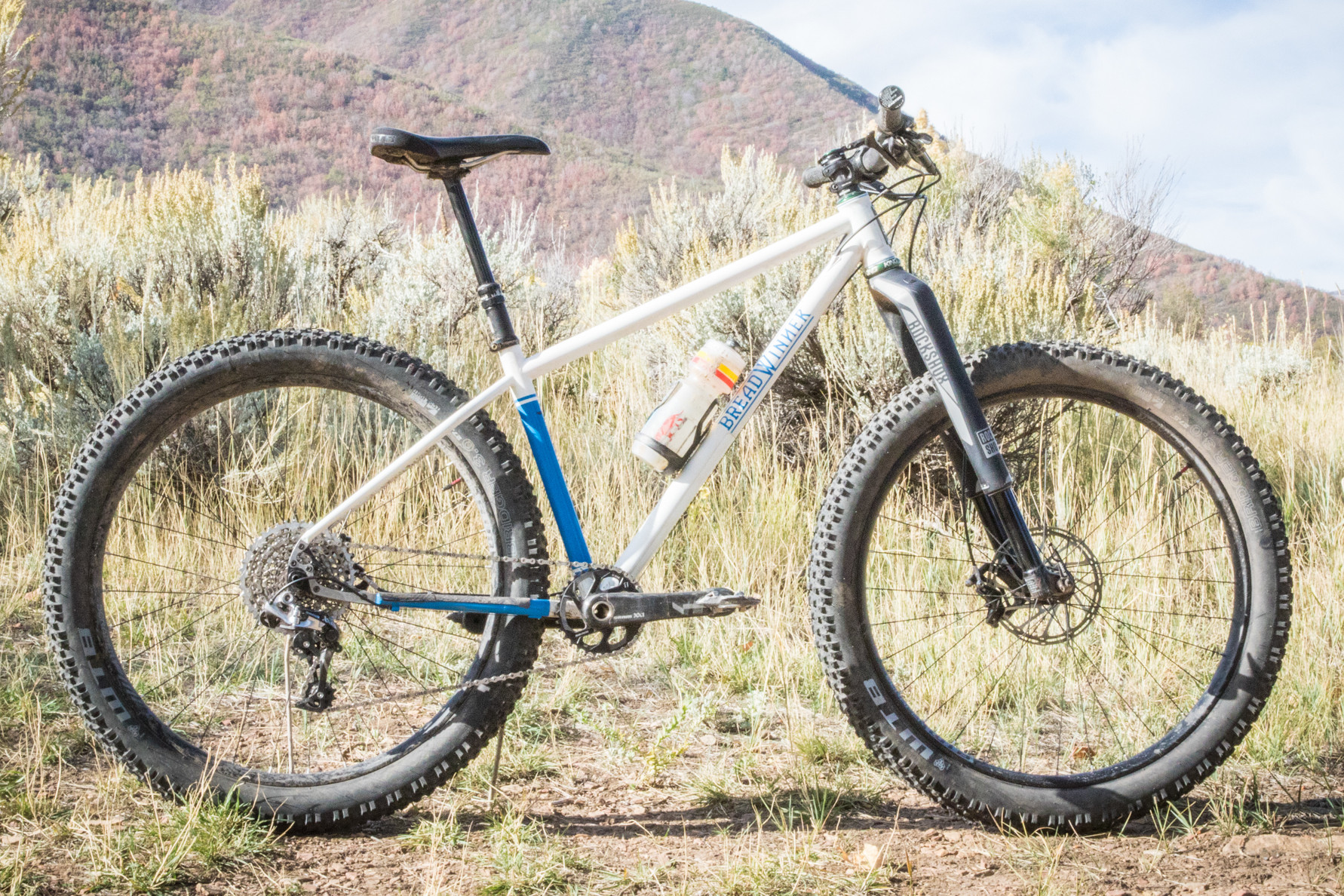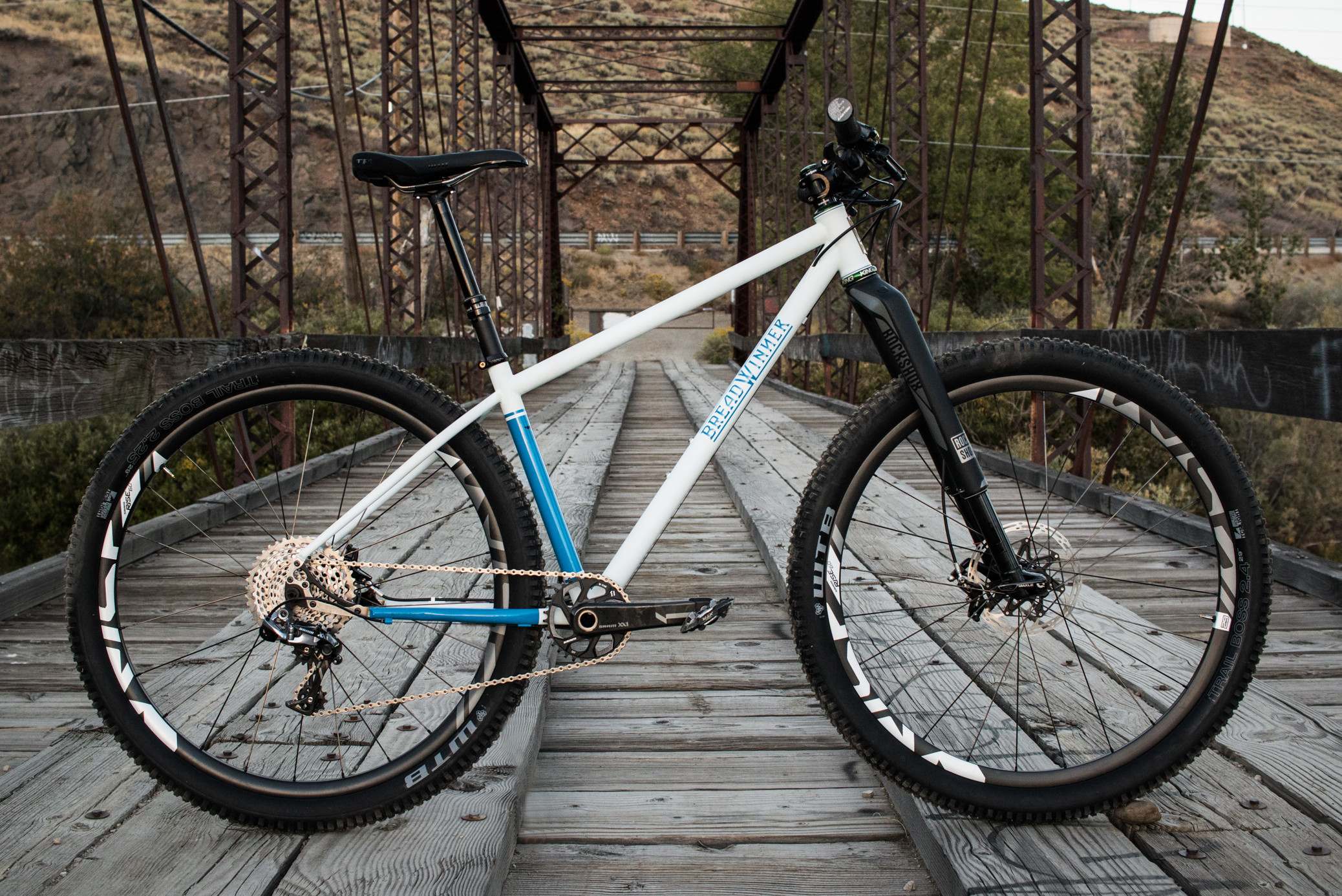 The frame was co-developed with James Adamson of Drop Media. When he rode the Commutah Ride from Salt Lake City to Moab in September of last year he was riding an un-named Breadwinner with prototype geometry. His feedback and Tony and Ira's extensive experience building and riding mountain bikes molded the Goodwater into what it is today. The name, James helped out with that too. The bike is named after the Good Water Rim trail, a flowing 15 miles of singletrack along the edge of the "Little Grand Canyon" near Castle Dale, Utah.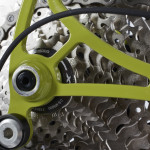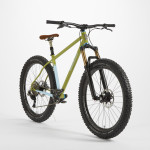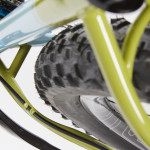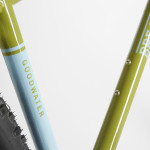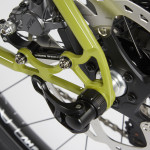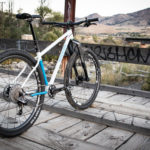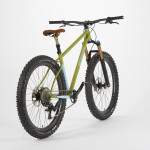 ---
Tags:
27 plus
,
29er
,
44mm head tube
,
boost spacing
,
chris king
,
di2
,
dropper
,
enve
,
enve wheels
,
fox
,
goodwater
,
green
,
mountain bike
,
mtb
,
nahbs 2016
,
pro
,
through axle
,
Tony's bike
,
xtr
,
xtr di2