Breadwinner Owner's Channel 001: Nick's B-Road
Posted on: May 9th, 2016
We recently had the pleasure of delivering a custom B-Road for a local customer named Nick who rides a lot. He first came by after placing a deposit in March for a fitting and to show us what he was currently commuting on. His converted Mercier road bike had seen a lot of use but was a good kick-off point for us to design him a bike.   
For Nick's riding the B-Road was an obvious choice. We took our proven geometry and designed the bike to fit him perfectly. Ira drew up the fit and we explained to Nick the custom frame details he can choose from for the B-Road.
Nick decided on fender and rack eyelets on the frame, disc brakes and internal brake line routing through the down-tube. Our friends at Ruckus Components added the fender eyelets on the ENVE CX Disc fork.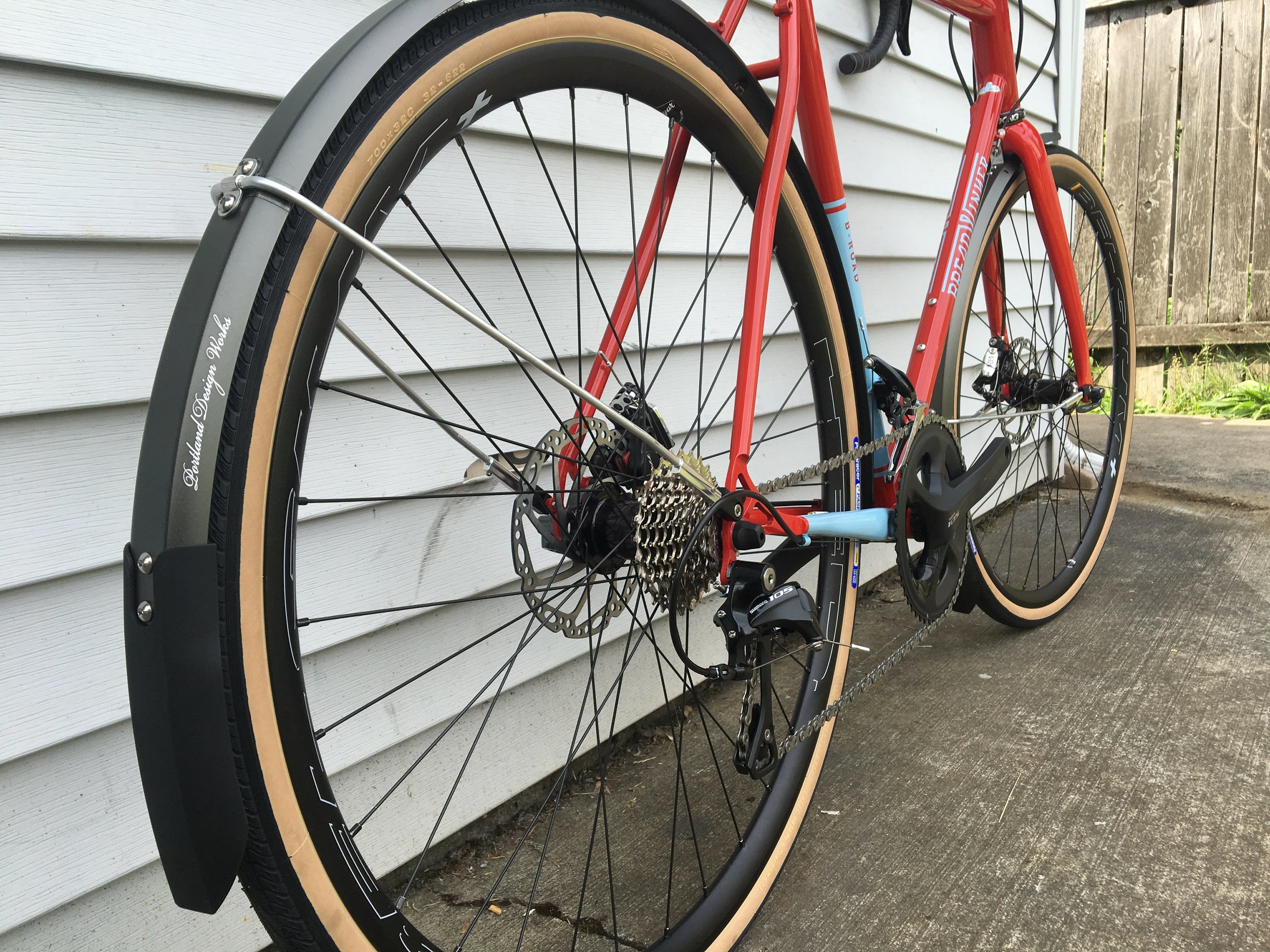 We used a mix of old and new parts for this build. Although this isn't something we normally do, it was great to see that Nick had a lasting relationship with his Brooks Swift saddle and Chris King hubs and bottom bracket and since he was retiring an old bike it was obvious those parts should be folded into his new Breadwinner. Our friends at Sugar Wheelworks re-laced his trusty hubs into new rims for a bomber wheelset.
Parts are as listed:
• Breadwinner B-Road with ENVE CX Disc fork
• Chris King ISO hubs with HED Belgium Plus Disc rims (his old hubs were used because they were serviced and working great)
• Chris King headset and bottom bracket
• Thomson Elite seatpost, Road bars and X4 stem (we chose an X4 for more clamping power)
• Portland Design Works Full Metal fenders
• Shimano 105 11sp drive train
• TRP HY/RD brakes
• Panaracer Pasela 32C tires
Nick is a family man. To stoke out his daughter he wanted a drawing of a spider she drew included in the frame graphics. We love adding personal touches. Bethany and Eric at Colorworks did a great job adding the artwork under the clear-coat.
It was great working with Nick. We were able to see how he sets up his bikes and know the roads he rides. He strikes us as a person who values quality and we are happy to shake his hand knowing he chooses to swing a leg over a Breadwinner everyday.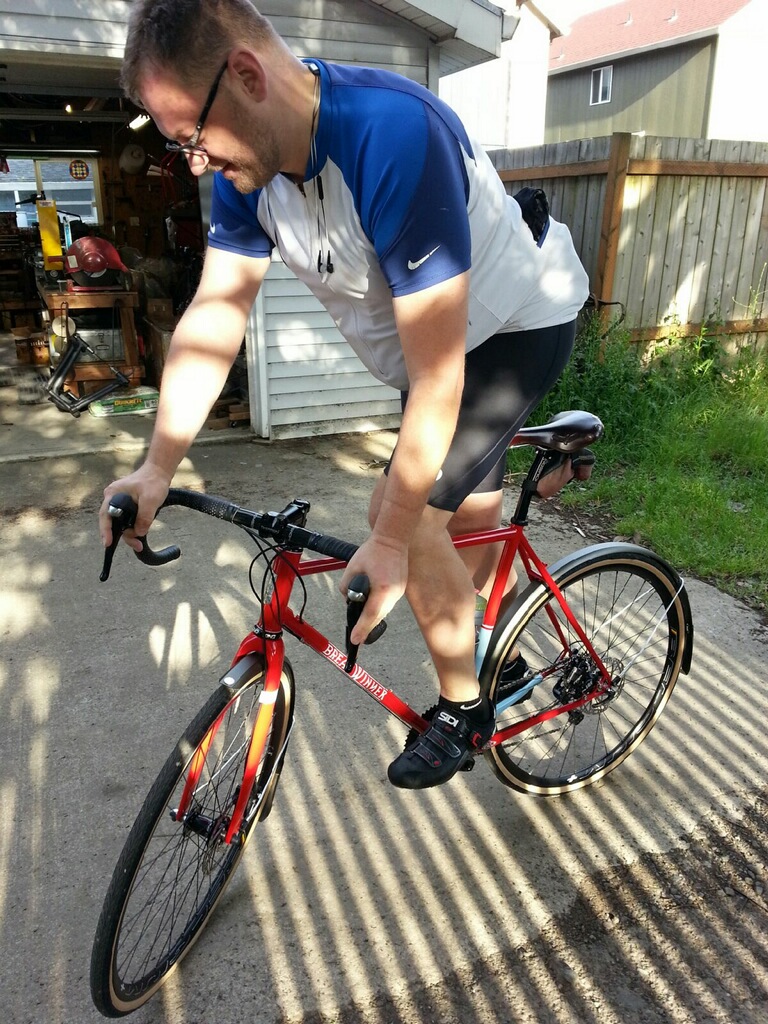 ---
---
Detail shots: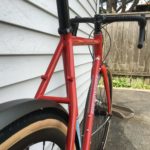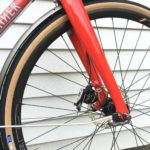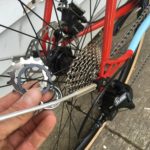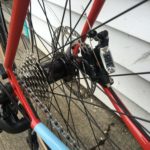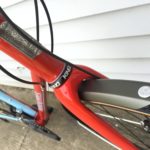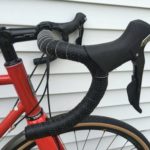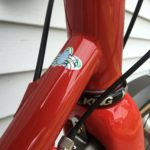 ---
Tags:
105
,
b-road
,
breadwinner customer ride
,
breadwinner owners channel
,
brooks saddle
,
chris king
,
custom paint
,
disc brakes
,
enve
,
gum walls
,
owners channel
,
pdw fenders
,
red
,
thomson